Real Estate Specials
Fish Window Cleaning - Los Angeles South Bay
South Bay's #1 Window Cleaning Company!
Call for a FREE, on-site estimate:
Selling a Property? Remember...First Impressions Matter!

Windows are the only feature of a home that can be seen from the outside and inside. Sparkling clean windows show that a home is well cared for and make a great first impression.
That is why we have designed the Fish Window Cleaning
Property Staging GOLD Package
specifically to help you market and sell your property.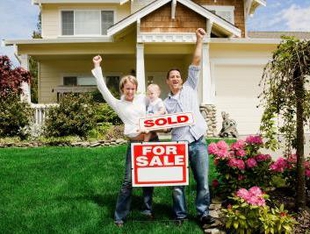 To get started, call us at
310-973-3474
for a free, on-site estimate. We'll create a service package that meets your needs, your budget, and your time frames.
In a rush? We'll be there right away!
Also, don't forget to ask for your free copy of our
Market-Ready Checklist
to help coordinate all the services you'll need to prepare the home for a fast sale.
Call FISH to make a great first-impression and Sell It Fast!!
---
Property Staging GOLD Package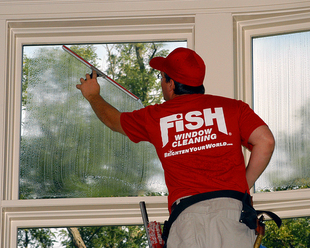 Here is what we do:
Clean all windows inside and out. Detail the sills, frames and tracks. Brush all debris loose and vacuum them out of the track.
Remove screens and clean them thoroughly.
Wear shoe covers when we enter a home and use cloth pads under each window we clean to protect the carpet and wood floors.
INSIDE:
Clean chandeliers and mirrors until they sparkle.
Reach and thoroughly clean fixtures in high ceilings or on walls.
Dust and clean hard-to-reach ceiling fans.
Clean skylights and solar panels.
OUTSIDE:
Clean gutters and downspouts removing all debris and disposing of it.
Clean awnings, clean and fix screens
Clean outdoor light fixtures
Pressure wash the home's exterior, deck, patio, and driveway to remove all dirt and debris.
ALWAYS:
Introduce our team to you before we start cleaning so you know exactly who will be giving your property and its windows a SPARKLE!
Hire professionals who are bonded, uniformed, insured and have passed a background check.
Use environmentally-friendly products.
committed to customer satisfaction.
Call us today at 310-973-3474 to schedule service and get your property sold!
---
Real Estate Agents and Office Managers

We'd love to meet you and your fellow agents. Besides meeting one-to-one, we conduct introductory presentations during your weekly agents meetings. And we bring fruit, bagels, and muffins!
We understand your time is important so we keep it brief, but informative!

10-Minute Agent Presentation Includes:

Brief Introductions (1 minute)
Property Staging GOLD Package (5 minutes)
Questions and Answers (3 minutes)
Agent Raffle with Fun Prizes (1 minute)

Call us at 310-973-3474 to schedule an Agent Presentation and see how FISH can help you sell your properties faster!

We look forward to meeting you!