Mirror Cleaning Services
Fish Window Cleaning - Los Angeles South Bay
South Bay's #1 Window Cleaning Company!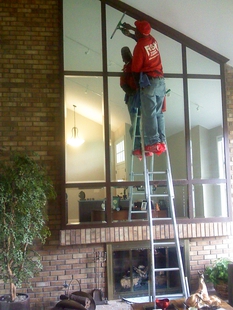 Look into the Mirror and See that Smiling Face!
You are smiling because FISH just cleaned your mirrors and the reflection SPARKLES...just like you do!
Mirrors get dusty and smudged when they are not cleaned regularly, and we recommend cleaning your mirrors when having your windows cleaned - about every 6 months.
FISH cleans floor to ceiling mirrors, bathrooms, shower doors, wet bars, internal glass walls and fireplace mantels too! They may be difficult to reach, but not for FISH! We make these important features in your home sparkle just like the windows!
Call 310-973-3474 for a free, on-site estimate!
---
Does Your Business Rely on a Great "Self-Image"?
Salons, day spas, barber shops, gyms, karate dojos and dance & yoga studios reflect their customer's best side. And clean mirrors are vital! Want to save time and money? Have FISH clean your mirrors at the same time we clean your windows!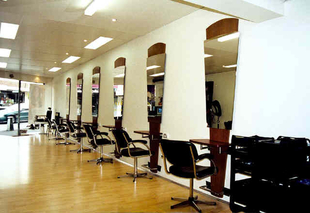 FISH cleans two "birds" with one swipe!
High traffic businesses have FISH clean their mirrors each time we show up to clean the windows. Other businesses opt to set up a less-frequent schedule (every 8 or 12 weeks) while we clean their windows much more often.
Whatever your needs, we can set up an affordable schedule to keep your mirrors and your windows clean.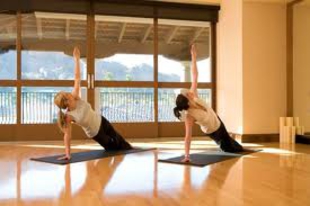 Clean mirrors make your customers feel great.
Prices range from $3.00-$6.00 per mirror. Our pricing is based upon a number of factors, including: Mirror size, accessibility, items surrounding the mirror, etc.
Call us today at 310-973-3474; we'll make your reflection Sparkle!