Is Window Cleaning a Good Job?
Window cleaning companies (like FISH franchises) are on a hiring streak right now.
See what we did there?
The number of job opportunities for window cleaning technicians is expected to grow 7 percent over the next eight years.
This is not your typical 9-5 job. It doesn't require any experience or formal education, so it's easy to become a window cleaner. The job does require you to be in good physical condition since you'll be on your feet and climbing up and down ladders. The owner or manager will train you on everything you'll need to know. Most FISH franchise locations put new technicians through a two-week training to ensure they know all the proper safety procedures and how to use the equipment.
If you are looking for a new job but aren't sure if it is right for you, here is a list of reasons why becoming a window cleaning technician may or may not be the right decision.
Reasons why window cleaning technician might be the right job for someone:
No experience needed
Freedom, flexibility, autonomy
No nights, weekends, or holidays
Not stuck at a desk
Lots of variety in the work
You get to work outside
Opportunity to increase your earnings
Don't believe us? Hear it from the people who are out there on the job right now.
This video
follows three window cleaning technicians from FISH. Listen as they describe what they were doing before and how the job has changed their lives for the better.
Reasons why it wouldn't be the right job for someone else:
Afraid of heights or ladders
Not strong enough to carry ladders and other equipment
Not self-motivated
No valid driver's license
Doesn't enjoy working by themselves
Competitive Edge
If none of the "why wouldn'ts" apply to you, here is one more fun reason why you might consider a career as a window cleaning technician: competitions!
Yes, there really are contests held throughout the year, like the International Window Cleaning Association's competition to crown the World's Fastest Window Cleaner. Check out
this video
of a recent window cleaning competition.
While there are many window cleaning companies out there, you should stick with a well-established company like Fish Window Cleaning, which has more than 40 years of experience in the industry.
If you want to pursue a job as a window technician, go to
www.fishwindowcleaning.com
and click on Careers to apply to a franchised location near you.
The Dangers of Gutter and Window Cleaning: 6 Reasons to Outsource the Job
These days, we're all looking to find ways to cut costs. Whether cord-cutting to save on cable bills or turning to "do-it-yourself" jobs rather than calling professionals to visit your home, it all comes down to the impact on your wallet.
Gutter and window cleaning often fall into that category.
These are essential chores when it comes to home maintenance and curb appeal, and while it is possible to fold either task into your DIY to-do list, it is important to consider the risks involved in bypassing professional help.
Heights
Okay, so maybe you don't live in a skyscraper. But that doesn't mean the heights involved in gutter and window cleaning are eliminated! Falling from the roof of a one- or two-story house is still a recipe for injury. In a situation where dizziness or vertigo are possible for some, any injury or fall is magnified when dealing with the heights involved in these tasks.
Inexperience on Ladders
While the heights involved with gutter and window cleaning are an obvious risk, they are heightened by the inexperience many DIYers bring to the job. The likelihood of falling from a ladder rises when being used by non-professionals, who may not notice that their ladder is poorly secured or standing on uneven ground.
Overhead Power Lines
When working near the top of houses, there is the possibility for DIYers to come into proximity to electrical wires and power lines. There could be issues from either the roof when standing or reaching, or even from the ground when moving tall ladders.
Broken Gutters or Sharp Objects
Depending on the state of gutters, there could be debris present, or the gutters themselves could be broken. Many DIYers tend to lean on or grab gutters for stability, which in addition to possibly damaging the gutters, could increase chances those DIYers fall or injure themselves on something sharp.
Mold or Other… Undesirable Things
In addition to sharp edges or objects, the hazards of cleaning gutters may extend further. Over time, the buildup of water from leaf and debris blockages could result in mold. Additionally, animals may nest or leave droppings in the area, causing the possible presence of harmful bacteria. Though it can be hard to spot before making the trip up the ladder, you could be exposing yourself to diseases without taking the right precautions.
Wrong Equipment or Safety Gear
Many of the above risks can be exaggerated, or even caused, by the tendency for DIYers to rent unfamiliar equipment or buy the wrong safety gear — if using any at all. From ensuring ladders are in good condition to using the correct equipment or cleaning solution to outfitting yourself with the right kind of gloves, there are several factors to readying yourself for gutter and window cleaning.
The professionals at Fish Window Cleaning can take the guesswork out of what can be pretty stressful and dangerous tasks. Hiring professionals to help you knock a few items off the to-do list may be more affordable than you think! Contact your local gutter and window cleaning pros at
www.fishwindowcleaning.com
or at
1-877-707-FISH (3474)
.

If you own window cleaning business, then you know attracting and keeping new customers can be a challenge. Growing your customer base requires time and effort, but there are a variety of ways to go about doing that that don't require you to spend a lot of money.
Frequent Flyers
Flyers are a cheap, easy, and effective way to spread the word about your business. A
recent survey
found 77 percent of people reported a preference for reading print compared to digital. Make sure your flyers look professional and have a clear message about your services. There are many ways to get your flyers into potential customers hands. One idea: hire students to place flyers on cars in parking lots.
Be Direct
Like flyers, direct mail is also a powerful yet affordable marketing tool. It involves sending a physical piece of mail to a home or business. Rather than just send mail pieces out to the masses, you can target who receives your message to the people most likely to use your services. This means less waster and a higher percentage of prospects responding to your mailer.
Ask for Referrals
One of the best ways to attract new customers is to ask for referrals from your current customers. The ideal time to ask would be right after the windows have been cleaned and look their very best. You should also build an automatic referral-generating system into your sales process. Set an email to be sent immediately after the completion of a job. Incentivize clients to recommend your window cleaning company to friends by offering a discount for successful referrals.
Networking Works
Another great way to generate sales leads is by participating in networking organization and events in your community. Networking isn't about collecting a bunch of business cards. It's about how you follow up with the contacts made at these events to see how you can help each other grow.
Reach Out to Old Customers
Go through your customer database on a regular basis. Reach out to dormant customers with special offers to repeat service again. You might be surprised by the number of customers who just need a reminder that it's time to get their windows cleaned again.
Partner with a Pro
Rather than try and strike out on your own, consider becoming part of a franchise family like Fish Window Cleaning. Fish Window Cleaning has been making homes and businesses shine for more than 40 years. We are here to help you through every step of becoming a franchisee, including marketing assistance that will help you attract and retain customers.
For more information, visit
www.fishwindowcleaning.com
, or call
1-877-707-FISH (3474)
.
How do I clean my business's tinted windows? I've tried everything, but they're not coming clean. I need some expert advice.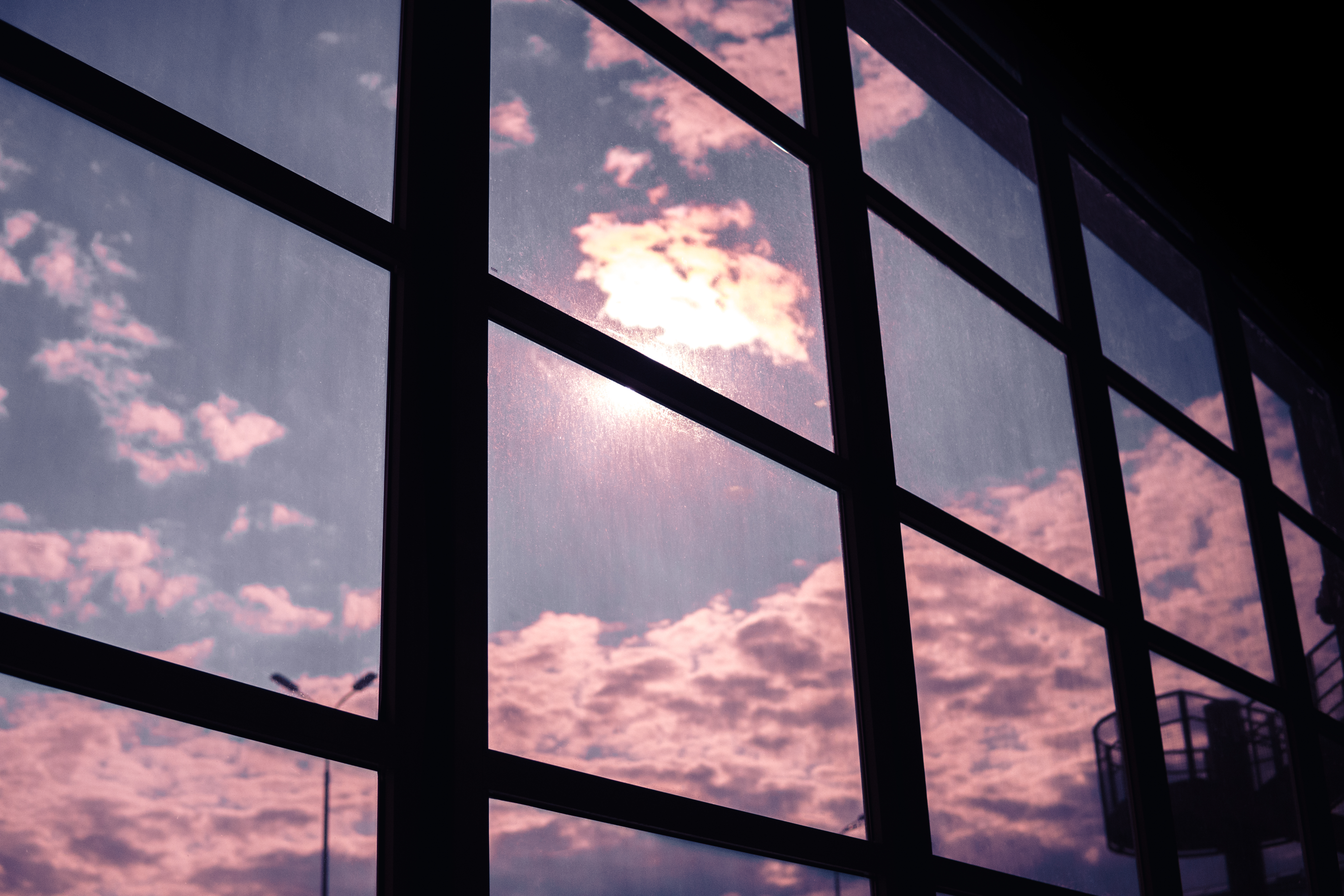 Certain aspects of running a business can often be overlooked. Beyond the obvious bottom line, one of those underrated factors is a clean and welcoming workspace. Much like the boost a home can get from improved curb appeal, keeping an impressive workplace can charm any visiting clients while also raising the level of employee satisfaction.
Many businesses can benefit from regular cleaning, but that goes beyond the clutter on employee desks and bathroom messes. Tinted windows can also be cost effective thanks to reduced energy costs over time, meaning maintaining and cleaning tinted windows is a financial decision as much as an aesthetic one! Cleaning tinted windows can go a long way towards brightening a workplace and allowing for that welcoming environment so many businesses are after.
Let's break down the ways you can get this job done yourself, or whether it's in your best interest to have the experts take care of it.
Size of the Job
The first consideration when deciding on your ability to take on a window cleaning project is simply the size and scale of the task in front of you. Many businesses require more space — meaning more or larger windows to clean – than the average home.
But not all businesses, particularly on the smaller side, have these larger spaces. If cleaning your business's windows appears to be a manageable task, it may well be worth saving the money and using some of your own time and effort.
For those wanting to attack this chore head-on, here is what to keep in mind!
Tips for DIYers
There are a few easy but important tips specific to cleaning tinted windows.
It is particularly important to protect the film that creates the tint, meaning the process is just a bit different than your everyday window cleaning.
To start, avoid cleaning tinted windows with strong or abrasive solutions. A simple, gentler mixture such as water and dish soap can get the job done — erasing much of the common buildup without compromising the window film.
There are also subtle differences between the tools you should use on tinted windows and those that would be necessary for your everyday window cleaning chores at home. Instead of using paper towels or other rougher cleaning supplies, a squeegee and a lint-free cloth would be the best way to avoid streaks and any film damage.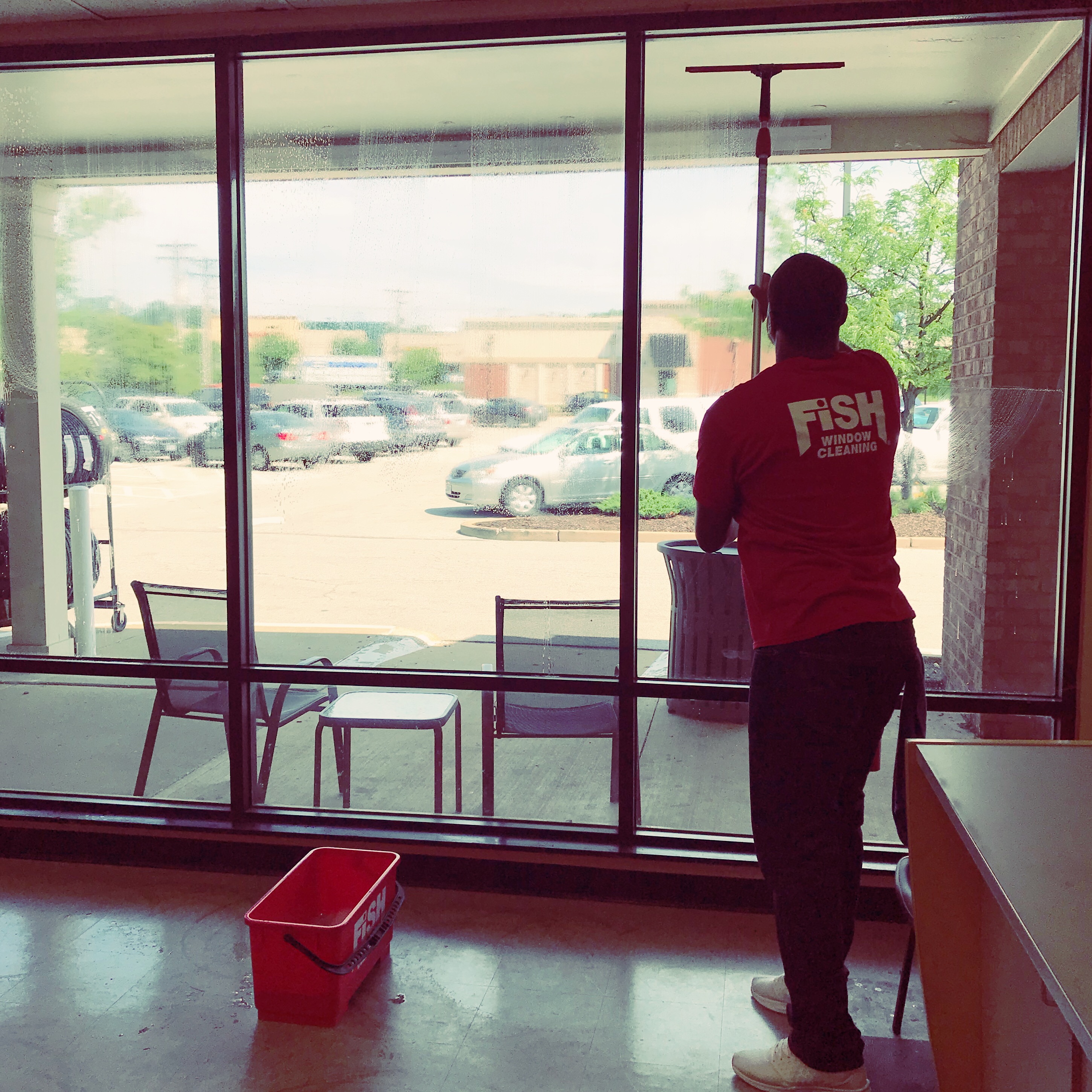 Call the Pros
While certain tinted window cleaning projects can easily be handled personally, there are always reasons to consider hiring professionals to take care of it.
The most likely reason is, of course, time and effort. You're running a business and need to have your focus on dozens of other tasks. It's likely that chores such as window cleaning would be among the first things to drop off the to-do list! Tinted windows can also be easily damaged so leaving it to the pros is often best.
For larger workplaces with multiple floors, the danger of heights can make professional help an imperative.
Whether your business falls into either category, Fish Window Cleaning offers several professional services, including tinted windows. Contact FISH today by visiting
www.fishwindowcleaning.com
or by calling
1-877-707-FISH (3474)
.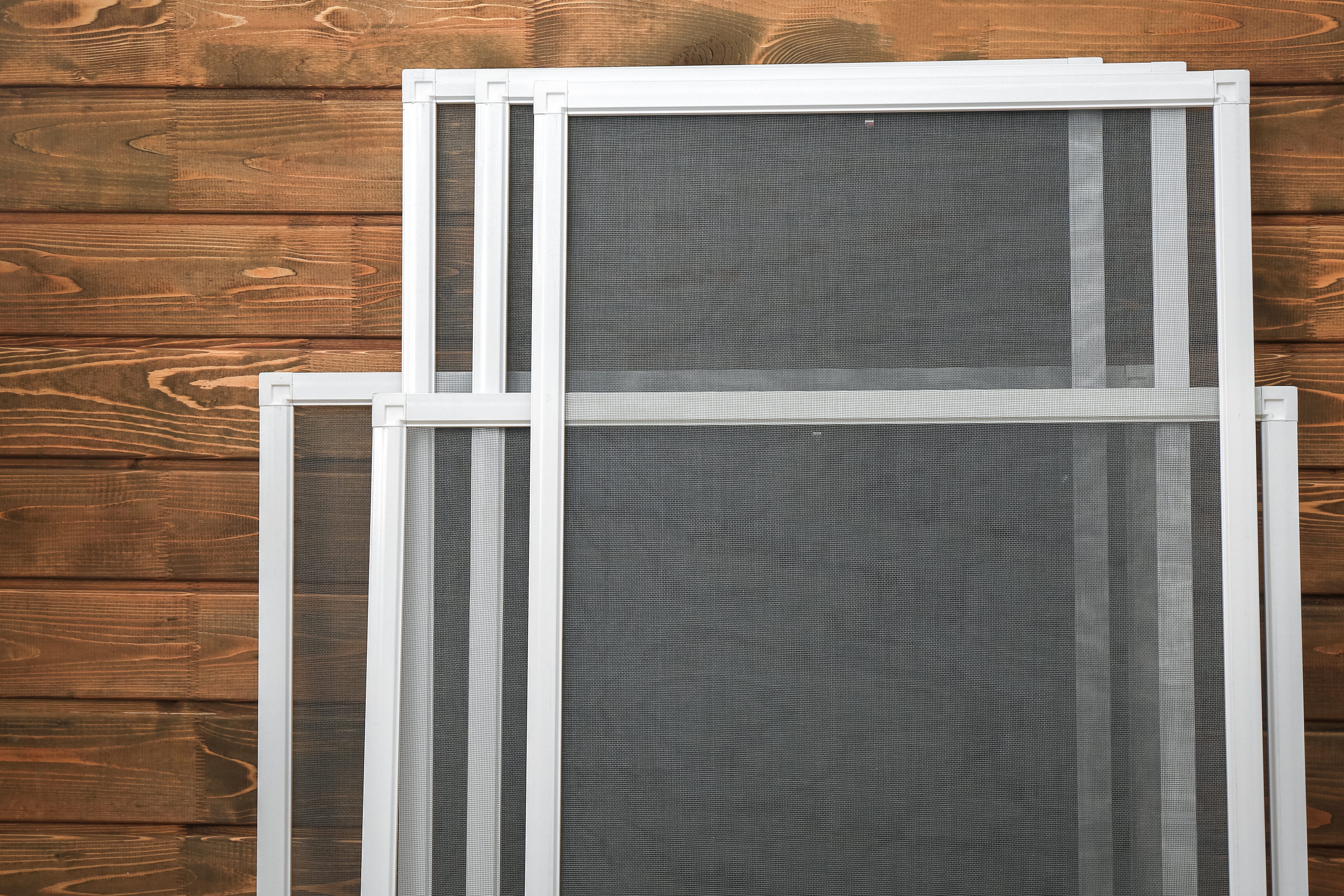 When taking the time to clean your windows, it's (usually) not because you enjoy doing intensive work for the sake of doing intensive work! It's because you want your house to offer as much curb appeal as possible and to allow the light to grace the home inside.
But why do the work if your window screens are just going to cover up the results of your effort? When it comes to the finished product, cleaning window screens is as important as cleaning the windows themselves — not only for the look, but to keep excess dust and dirt from the air in your home as well.
For those wanting to complete the job, screens and all, let's break down the process for effectively cleaning window screens with some quick solutions that truly work.
How Often Should I Clean Them?
Window screens can build up as much dirt and grime as any other part of the house, especially depending on how regularly they're maintained.
At the very least, window screens should be cleaned about once a year. However, leaving the job to a once-a-year limit may turn what could be a relatively simple job into one that's more difficult.
Be sure to keep your window screens in mind when creating any to-do lists. That way, you can keep the work to a simple touch-up rather than a deep clean of caked-over dirt.
What Is the Best Way to Clean Window Screens?
There are many ways to clean window screens, and most depend on how dirty the screens are and how often you tackle this chore.
If you are consistent with screen cleaning, then a few passes with a soft cloth or an everyday lint roller may be all it takes.
For tougher jobs, it will likely require a simple solution of soap and water. Either dish soap or household vinegar would work, along with a sponge or a washcloth. If those aren't doing the trick, try scrubbing with a toothbrush!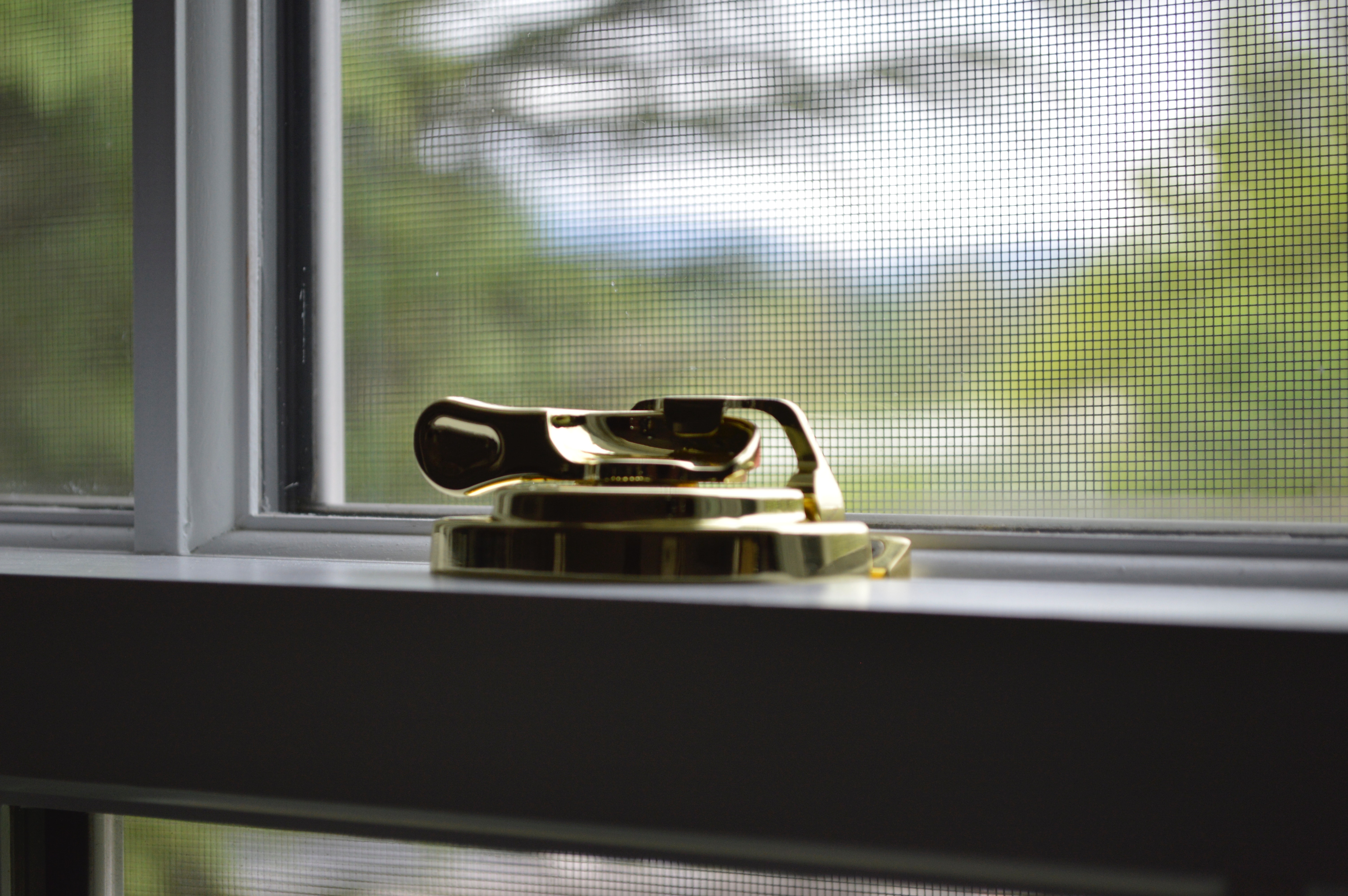 Do I Have to Remove Screens to Clean Them?
You do not always have to remove window screens to care for them, but it may become necessary depending on the kind of cleaning you are doing. If the work involves soap and water, it may just be simpler to remove the screens to eliminate any cleanup worries afterward.
If your windows are already clean, you'll definitely want to remove the screens to clean them.
When you wash your screens outside, be sure to keep track of which screen came from which window to avoid any confusion later. Lay out some towels to prevent the screens from touching the ground or grass.

Do I Need Any Special Tools?
Generally, cleaning window screens at your home should be a fairly simple process using the techniques described above.
You could possibly clean screens with a vacuum, as long as it is with a lighter brush attachment. A power washer may damage the screens so an everyday outdoor hose could do the trick. Cleaning window screens is certainly a task that can be done by the average DIY enthusiast. If you're short on time or already have a professional on the way for other jobs, however, it could be worth saving your time and effort by adding window screen cleaning to their services.
To learn about the many areas where professionals can provide value, contact Fish Window Cleaning by visiting
www.fishwindowcleaning.com
or by calling
1-877-707-FISH (3474)
.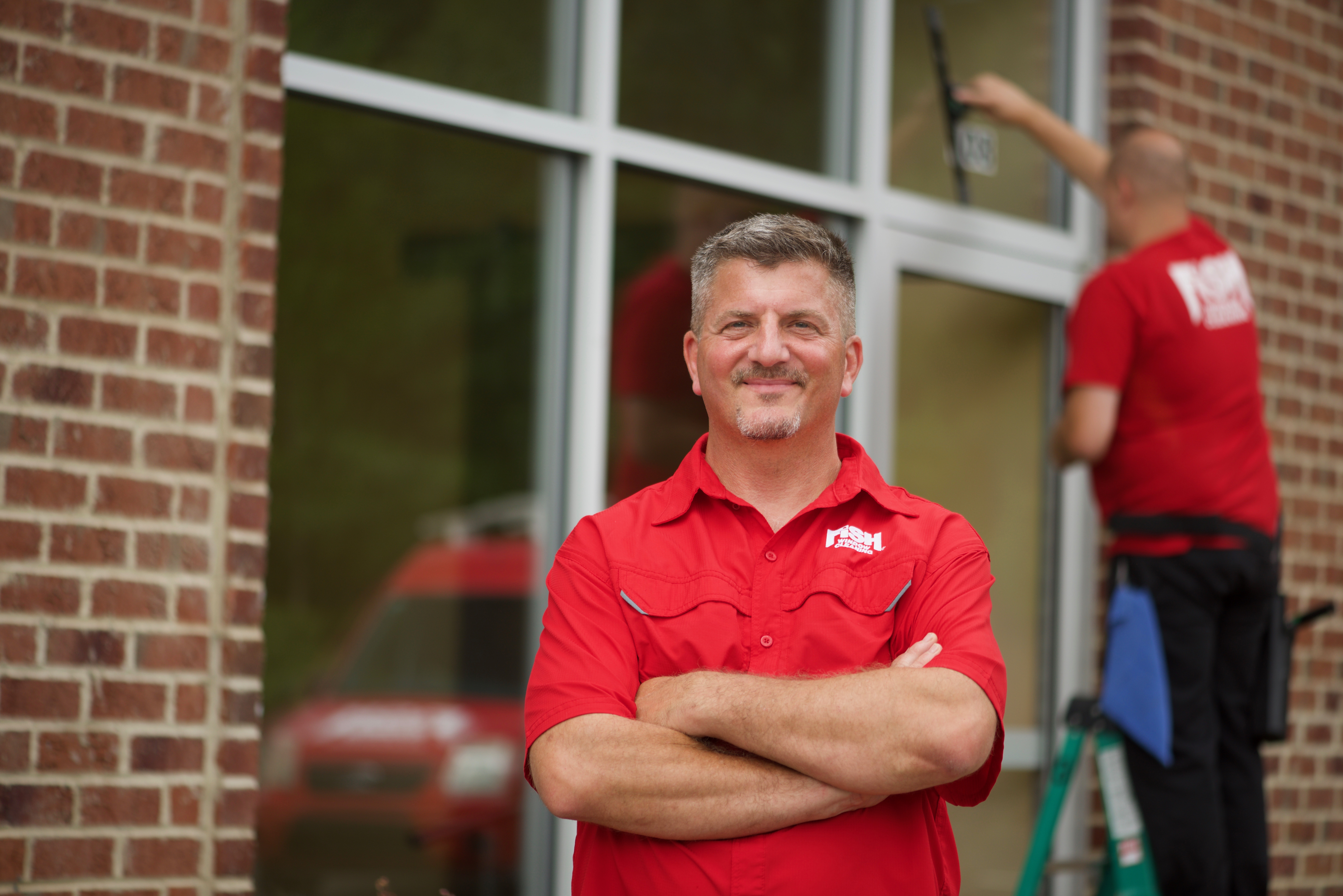 Unless you it's your job, no one really enjoys cleaning windows. Additionally, it is sometimes difficult and dangerous to reach windows without special equipment. This is why window cleaning businesses are always in high demand.
While anyone can own a window cleaning business, not everyone will be successful. Here are things to keep in mind to help your window cleaning business thrive.
Be Professional
The way you and your staff present yourself/themselves is a representation to your client of how you will clean their windows. Insist everyone on your team looks neat and tidy at all times. Jeans with holes or shirts with cut off sleeves do not give the appearance of professionalism.
Consider purchasing a vehicle dedicated to the business and marked with the business name.
No one should smoke while on the job. Cell phones should be put away. No one wants to see the window cleaning crew they've hired taking a smoke break or texting on the phone.
Your clients need to know they can trust you with their property. Clean up after yourself and leave the property the way you found it.
Customer Service
Being prompt and courteous will go a long way with customers. If there will be a delay, be sure to give the client notice. When scheduling jobs, be sure to provide adequate time in-between. Make sure there is time to do the job right the first time, not a rush job trying to get to the next site.
Once a window cleaning job is complete, check with the client to make sure they are satisfied with their windows. If the client finds something wrong or something that was missed, be sure to correct the problem quickly.
Insurance Assurance
Make sure you have liability insurance and share that information with the client. This will help them understand your business is legitimate, and not a fly-by-night company. In the unlikely chance event that you damage something or someone gets injured, for example, from a falling ladder, this will give the customer peace of mind that your insurance will cover any damages.
Spread the Word
Don't forget to market and advertise your business. Typically, window cleaning businesses get new customers through word-of-mouth marketing. So, doing the best job possible might bring you more customers in the future. You should also create social media pages on various platforms such as Facebook and Instagram to connect with people and businesses in your area.
It is also a good idea to create a website for your business so you can be found online when people search for window cleaning services.
Partner with the Pros
One way to get a head start on success in the window cleaning industry is to invest with a franchise. Franchises usually have brand recognition, which creates an immediate level of trust with clients. Buying a franchise means buying into a business with a concept that has been tried and tested. Most franchisors have already ironed out the operating kinks before deciding to franchise their business. You will have a web presence, access to marketing tools, and help with customer leads through a corporate call center.
Fish Window Cleaning has been making homes and businesses shine for more than 40 years. We are here to help you through every step of becoming a franchisee. Not only do we have the proper tools to do the job, but we also have the proper training and marketing assistance that will help launch your business.
For more information, visit
www.fishwindowcleaning.com/franchise
, or call
1-877-707-FISH (3474)
.
Archives:
January 2021
,
December 2020
,
November 2020
,
October 2020
,
September 2020
,
August 2020
,
July 2020
,
June 2020
,
May 2020
,
March 2020
,
October 2018
,
September 2019
,
August 2019
,
July 2019
,
June 2019
,
May 2019
,
April 2019
,
February 2019
,
January 2019
,
December 2018
,
November 2018
,
September 2018
,
August 2017
,
June 2017
,
April 2017
,
March 2017