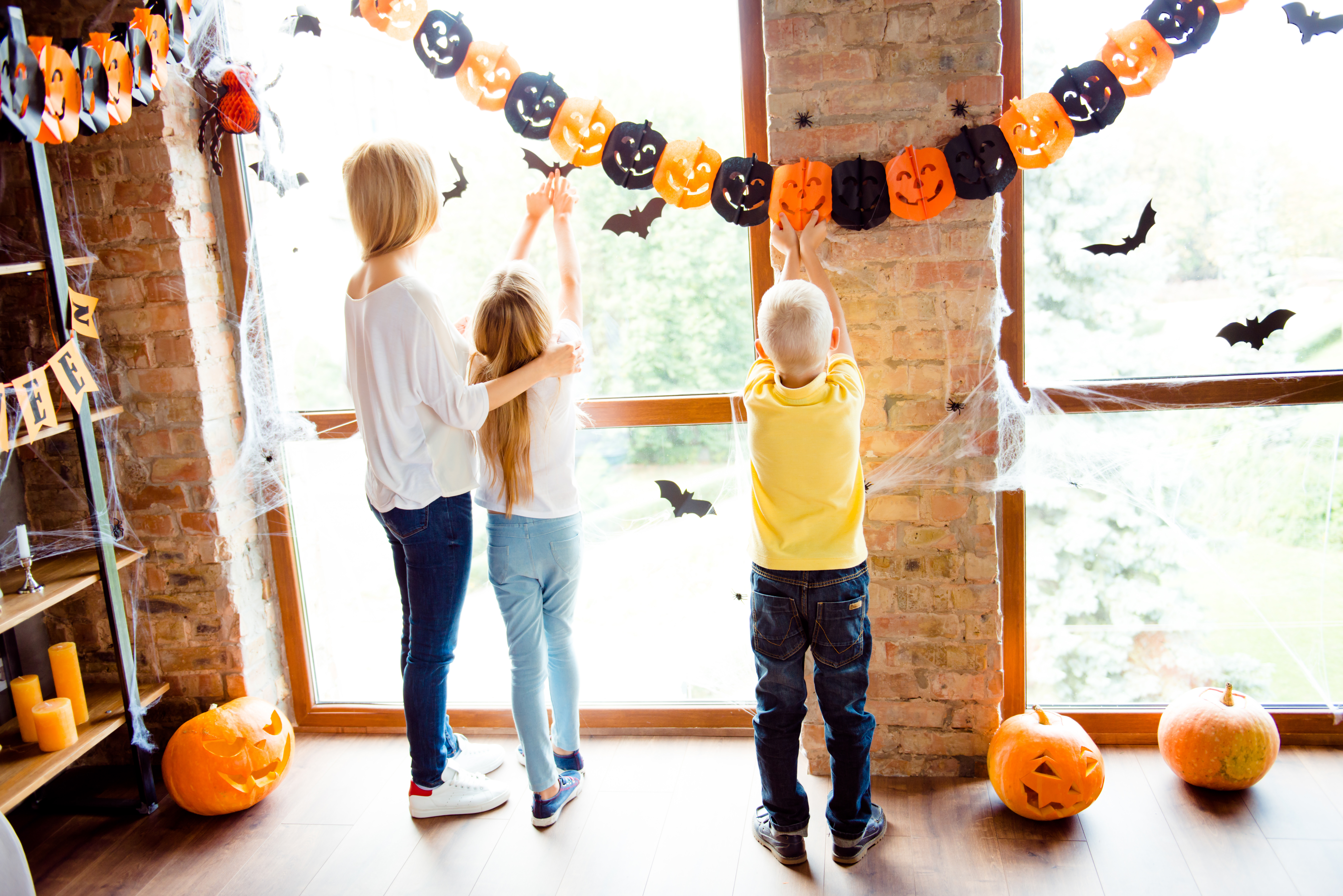 While Halloween decorations can add a fun, spooky touch to your home, they can sometimes leave behind scary residue – particularly on windows. Between stubborn marks and mysterious goo left behind by window clings, tape or other anchoring devices, windows can be tough to clean when it's time for the ghosts and ghouls to disappear.
Fortunately, Fish Window Cleaning, the window cleaning experts, have some tips to make cleaning up from Halloween less frightening.
Don't Scrape!
First things first, don't scrape your windows! There are countless websites that offer cleaning tips that will recommend scraping away leftover, sticky residue with a razor. That is a very risky cleaning method that is not recommended. Scraping at the window can leave permanent scratches and ultimately may force you to replace your window, which can be very costly.
Be Patient
The key to cleaning off stubborn marks and residue is to be patient, yet persistent. Various methods work more efficiently on different types of residue and windows. Experiment with different cleaning solutions, like goo remover, rubbing alcohol and
window cleaners
. You can also try out different cleaning methods like using a hair dryer to heat up the residue or soaking the spot by holding a wet cloth over the residue. Regardless of what solutions and methods you try, be sure to always do a small test patch on the corner of the glass before applying the product over a larger area to ensure it will not damage the glass.
Call in the Professionals
Finally, save yourself the time and hassle, and call in the professionals. Fish Window Cleaning®, the nation's premier window cleaning service, offers top-of-the-line, professional window cleaning services. FISH window cleaners can help you safely remove all traces of Halloween décor. Bringing in the window expert can drastically reduce the likelihood of damaging a window or causing personal injury during the decoration removal process, particularly if second-story windows need to be cleaned.
Fish Window Cleaning leads the industry in professionalism and reliability. With locations in 44 states across the U.S., FISH offers customers an easy, reliable way to get their house back in tip-top shape. For more information, visit
FishWindowCleaning.com
.