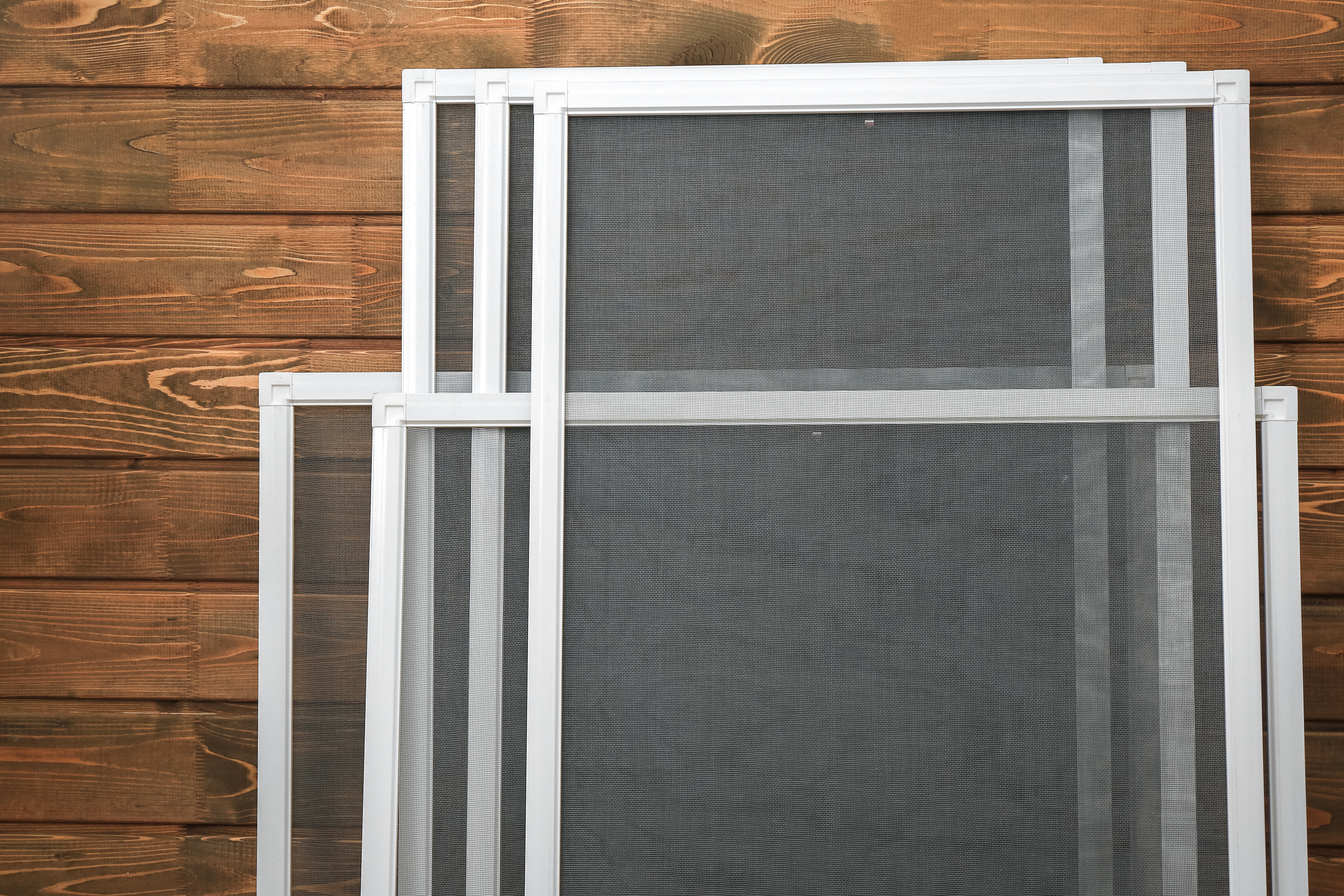 When taking the time to clean your windows, it's (usually) not because you enjoy doing intensive work for the sake of doing intensive work! It's because you want your house to offer as much curb appeal as possible and to allow the light to grace the home inside.
But why do the work if your window screens are just going to cover up the results of your effort? When it comes to the finished product, cleaning window screens is as important as cleaning the windows themselves — not only for the look, but to keep excess dust and dirt from the air in your home as well.
For those wanting to complete the job, screens and all, let's break down the process for effectively cleaning window screens with some quick solutions that truly work.
How Often Should I Clean Them?
Window screens can build up as much dirt and grime as any other part of the house, especially depending on how regularly they're maintained.
At the very least, window screens should be cleaned about once a year. However, leaving the job to a once-a-year limit may turn what could be a relatively simple job into one that's more difficult.
Be sure to keep your window screens in mind when creating any to-do lists. That way, you can keep the work to a simple touch-up rather than a deep clean of caked-over dirt.
What Is the Best Way to Clean Window Screens?
There are many ways to clean window screens, and most depend on how dirty the screens are and how often you tackle this chore.
If you are consistent with screen cleaning, then a few passes with a soft cloth or an everyday lint roller may be all it takes.
For tougher jobs, it will likely require a simple solution of soap and water. Either dish soap or household vinegar would work, along with a sponge or a washcloth. If those aren't doing the trick, try scrubbing with a toothbrush!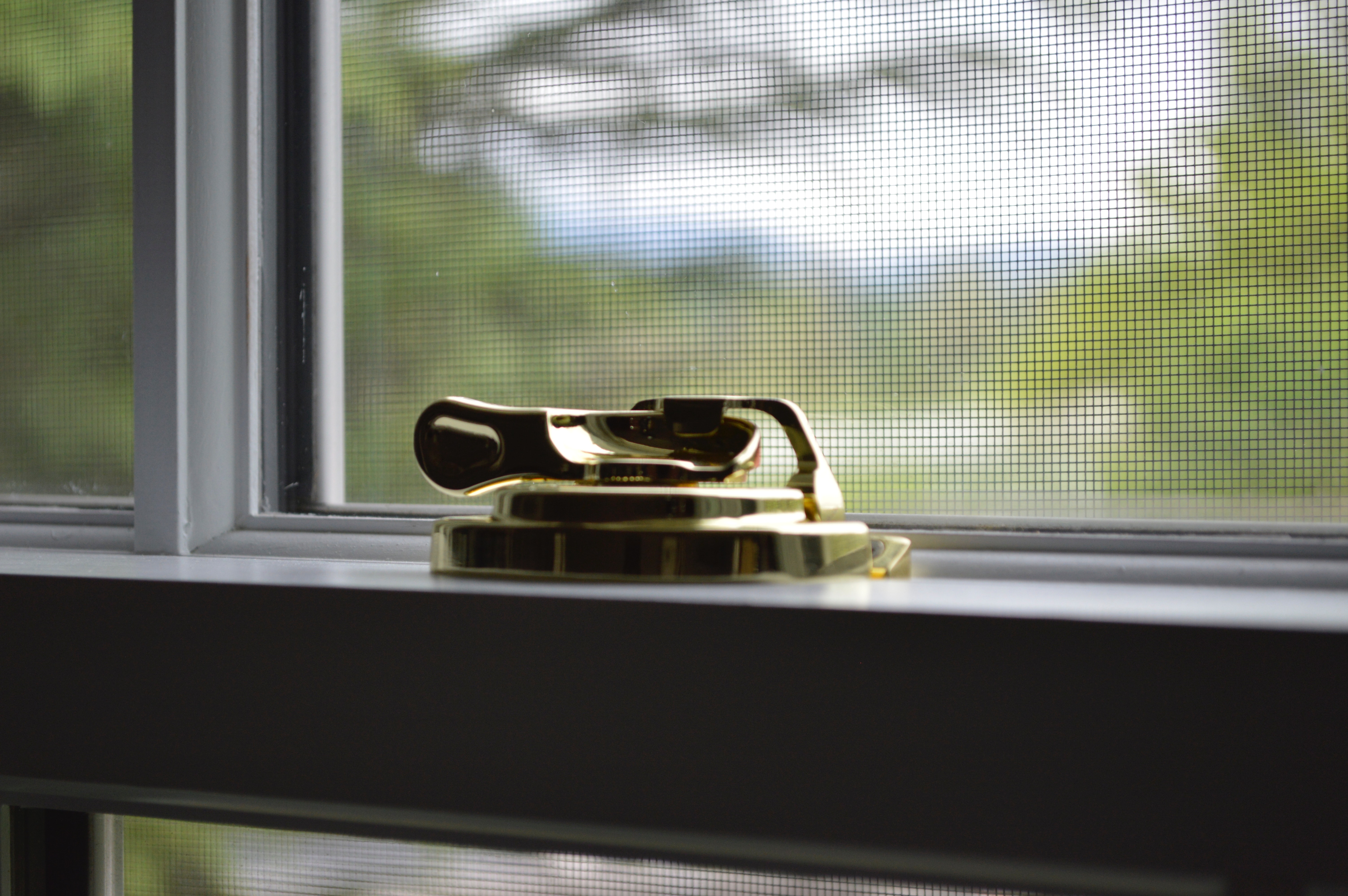 Do I Have to Remove Screens to Clean Them?
You do not always have to remove window screens to care for them, but it may become necessary depending on the kind of cleaning you are doing. If the work involves soap and water, it may just be simpler to remove the screens to eliminate any cleanup worries afterward.
If your windows are already clean, you'll definitely want to remove the screens to clean them.
When you wash your screens outside, be sure to keep track of which screen came from which window to avoid any confusion later. Lay out some towels to prevent the screens from touching the ground or grass.

Do I Need Any Special Tools?
Generally, cleaning window screens at your home should be a fairly simple process using the techniques described above.
You could possibly clean screens with a vacuum, as long as it is with a lighter brush attachment. A power washer may damage the screens so an everyday outdoor hose could do the trick. Cleaning window screens is certainly a task that can be done by the average DIY enthusiast. If you're short on time or already have a professional on the way for other jobs, however, it could be worth saving your time and effort by adding window screen cleaning to their services.
To learn about the many areas where professionals can provide value, contact Fish Window Cleaning by visiting
www.fishwindowcleaning.com
or by calling
1-877-707-FISH (3474)
.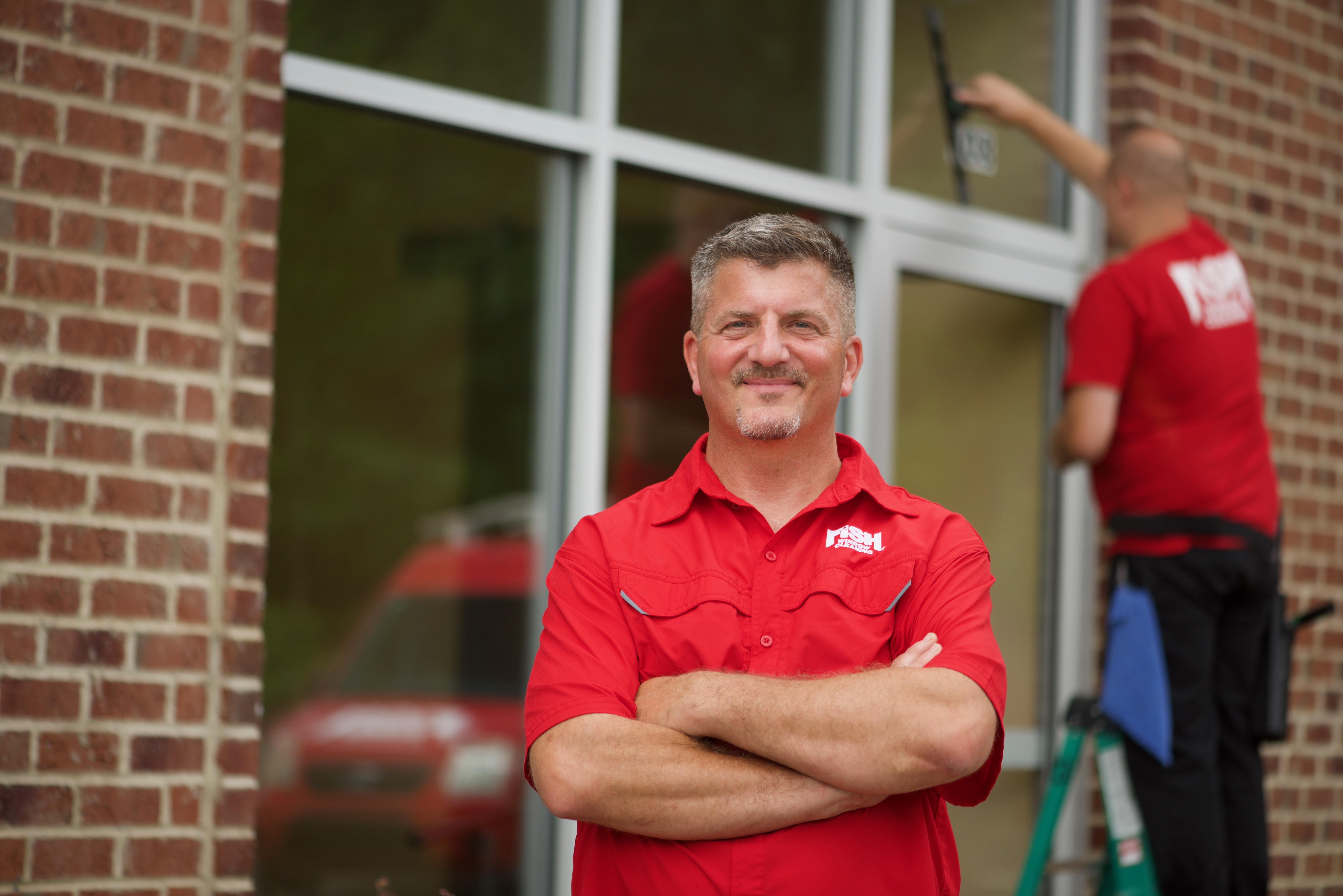 Unless you it's your job, no one really enjoys cleaning windows. Additionally, it is sometimes difficult and dangerous to reach windows without special equipment. This is why window cleaning businesses are always in high demand.
While anyone can own a window cleaning business, not everyone will be successful. Here are things to keep in mind to help your window cleaning business thrive.
Be Professional
The way you and your staff present yourself/themselves is a representation to your client of how you will clean their windows. Insist everyone on your team looks neat and tidy at all times. Jeans with holes or shirts with cut off sleeves do not give the appearance of professionalism.
Consider purchasing a vehicle dedicated to the business and marked with the business name.
No one should smoke while on the job. Cell phones should be put away. No one wants to see the window cleaning crew they've hired taking a smoke break or texting on the phone.
Your clients need to know they can trust you with their property. Clean up after yourself and leave the property the way you found it.
Customer Service
Being prompt and courteous will go a long way with customers. If there will be a delay, be sure to give the client notice. When scheduling jobs, be sure to provide adequate time in-between. Make sure there is time to do the job right the first time, not a rush job trying to get to the next site.
Once a window cleaning job is complete, check with the client to make sure they are satisfied with their windows. If the client finds something wrong or something that was missed, be sure to correct the problem quickly.
Insurance Assurance
Make sure you have liability insurance and share that information with the client. This will help them understand your business is legitimate, and not a fly-by-night company. In the unlikely chance event that you damage something or someone gets injured, for example, from a falling ladder, this will give the customer peace of mind that your insurance will cover any damages.
Spread the Word
Don't forget to market and advertise your business. Typically, window cleaning businesses get new customers through word-of-mouth marketing. So, doing the best job possible might bring you more customers in the future. You should also create social media pages on various platforms such as Facebook and Instagram to connect with people and businesses in your area.
It is also a good idea to create a website for your business so you can be found online when people search for window cleaning services.
Partner with the Pros
One way to get a head start on success in the window cleaning industry is to invest with a franchise. Franchises usually have brand recognition, which creates an immediate level of trust with clients. Buying a franchise means buying into a business with a concept that has been tried and tested. Most franchisors have already ironed out the operating kinks before deciding to franchise their business. You will have a web presence, access to marketing tools, and help with customer leads through a corporate call center.
Fish Window Cleaning has been making homes and businesses shine for more than 40 years. We are here to help you through every step of becoming a franchisee. Not only do we have the proper tools to do the job, but we also have the proper training and marketing assistance that will help launch your business.
For more information, visit
www.fishwindowcleaning.com/franchise
, or call
1-877-707-FISH (3474)
.