Awning Cleaning Services
---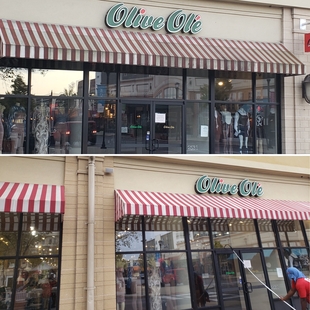 We've got you covered.
Did you know that routine maintenance can help extend the life of your awnings?
Dirt, mildew, and mold can cause your awnings to deteriorate over time. Regular cleanings keep them looking great and in good condition.
It's all about curb appeal.
Whether your awnings are on your business or your home, dirty awnings can instantly ruin first impressions. Clean windows and doors deserve clean awnings!
Don't risk voiding your manufacturer's warranty.
Neglecting your awnings could void your warranty. Some companies require that the awnings be regularly maintained and we can help!