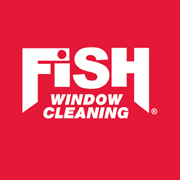 Local Company Launches Campaign to Prevent Ladder Injuries One Rung at a Time

"As warmer weather approaches, many home and business owners are ready to begin spring cleaning. Fish Window Cleaning®, the nation's premier window cleaning service, is encouraging people to think twice before climbing a ladder to clean out gutters or wash second-story windows. March is National Ladder Safety Month, and FISH is passionate about ladder safety."

Click here to read the press release.