CALL TODAY FOR A FREE ESTIMATE: (406) 281-8277

Welcome to Fish Window Cleaning of Yellowstone, Carbon, Stillwater, and Big Horn Counties, MT! Our current service area includes: Billings, Laurel, Red Lodge, Columbus, and Hardin.

If you're like most home and business owners, window cleaning is not at the top of your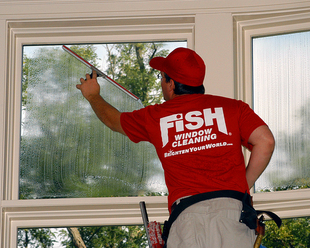 priority list. This is probably because window cleaning can be time consuming, frustrating, and even dangerous. Let our licensed, bonded, and insured cleaning team do the hard work for you!
We are your friendly, uniformed window cleaning company for Billings, specializing in residential and commercial window cleaning. We also offer other cleaning services including mirror, gutter, skylight, ceiling fan, chandelier cleaning, and more!
Contact us today for a free on-site estimate!
(406) 281-8277


---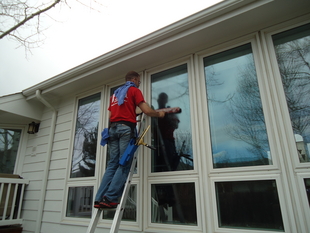 Your Home
Have you noticed those spots or cobwebs on the windows in your home that are almost impossible to reach? Our team can make every type of window in your home spotless and streak-free regardless of where it is located. We wear fresh shoe covers and use absorbent cloth pads to protect your home while making your windows shine. Our staff is always respectful, courteous, and reliable.
Click here to learn more about our Residential Services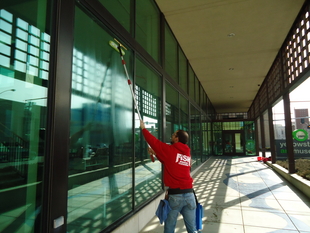 Your Business
If you are looking to enhance the appearance of your business, look no further. Clean windows can make a big difference in the look and feel of your office, showroom, or sales floor. Our bonded and insured cleaners help your business maintain its polished and professional appearance all year long. Cleanings can range in frequency from weekly to annually. Our programs can always be tailored to meet your needs!
Click here to learn more about our Commercial Services
---
We understand that you may want to see reviews about us before making your decision. We have over 125,000 customers nationwide! See what they are saying about our services.