Window Washing Industry Outlook: 2022 & Beyond
With normalcy continuing to look different given the current state of the world, you may be curious about how certain businesses are faring now and what the future holds. What's the forecast like for the window washing industry? Learn more about current and projected trends.
The Cleaning Services Market as a Whole
The global cleaning services market, including window washing, floor cleaning, vacuuming, and air duct cleaning, among other similar services, was valued at $55,715 million in 2020. With a Compound Annual Growth Rate (CAGR) of 6.5 percent, it is projected that the global cleaning services market will be worth $111,498.8 million by 2030. The window washing industry is projected to be the
second-highest value market
next to floor cleaning by the year 2030.
Due to the heightened focus on hygiene and wellness, the increase in demand for cleaning services will be prominent in residential and commercial spaces alike — an advantage that not all industries have. Window cleaning attracts customers from both residential and commercial areas, allowing for better risk management as the economy inevitably ebbs and flows over time.
COVID's Impact on the Window Washing Industry
Due to social distancing mandates and more employees working remotely, many people have moved from congested cities to suburban areas. In 2021, the housing market broke records across the board. Demand was high, supply was limited, and mortgage rates were the lowest the market had seen in years. According to
industry experts
, 2022 is predicted to be a strong year for the housing market. This creates a plethora of opportunities for window cleaners. Often a service outsourced by homeowners, professional window cleaning services could very well see a rise in demand in line with the increase of home sales, according to a report from IBIS World.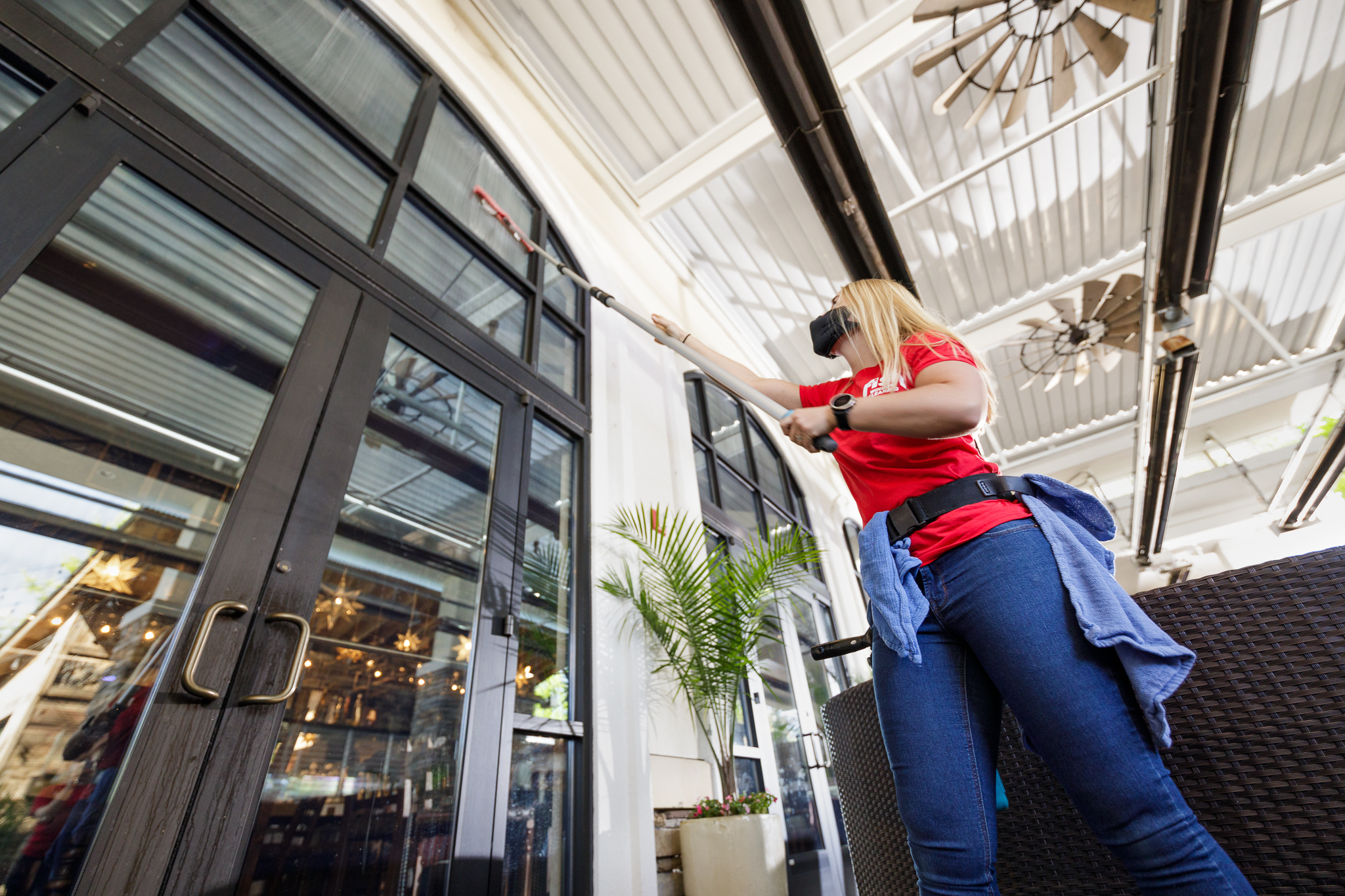 Another
study
predicts that offices and workplaces will put an emphasis on cleanliness in an effort to keep employees safe when they return to the office. Commercial cleaning has historically held the majority of the
market share
in the overall cleaning services industry — and typically results in recurring appointments for regular cleaning. As a part of the cleaning services market, window cleaning has high potential in the coming years. Similar to residential spaces, commercial consumers prefer to outsource window cleaning as opposed to having in-house employees.
A Recession & Pandemic Resistant Business
Vital to any business venture is whether or not it can handle the strain of economic uncertainty. The window washing industry has proven to be both pandemic and recession-resistant, given that window washers tend to work individually. This lowers the risk of COVID-19 exposure for both parties.
Window cleaning also services two areas: residential and commercial. While offices were vacated due to employees shifting to remote work, homes still needed to be cleaned (using proper precautions). As employees return to work, demand for cleaning services in workplaces will increase. Window cleaning businesses have the ability to adapt in most circumstances.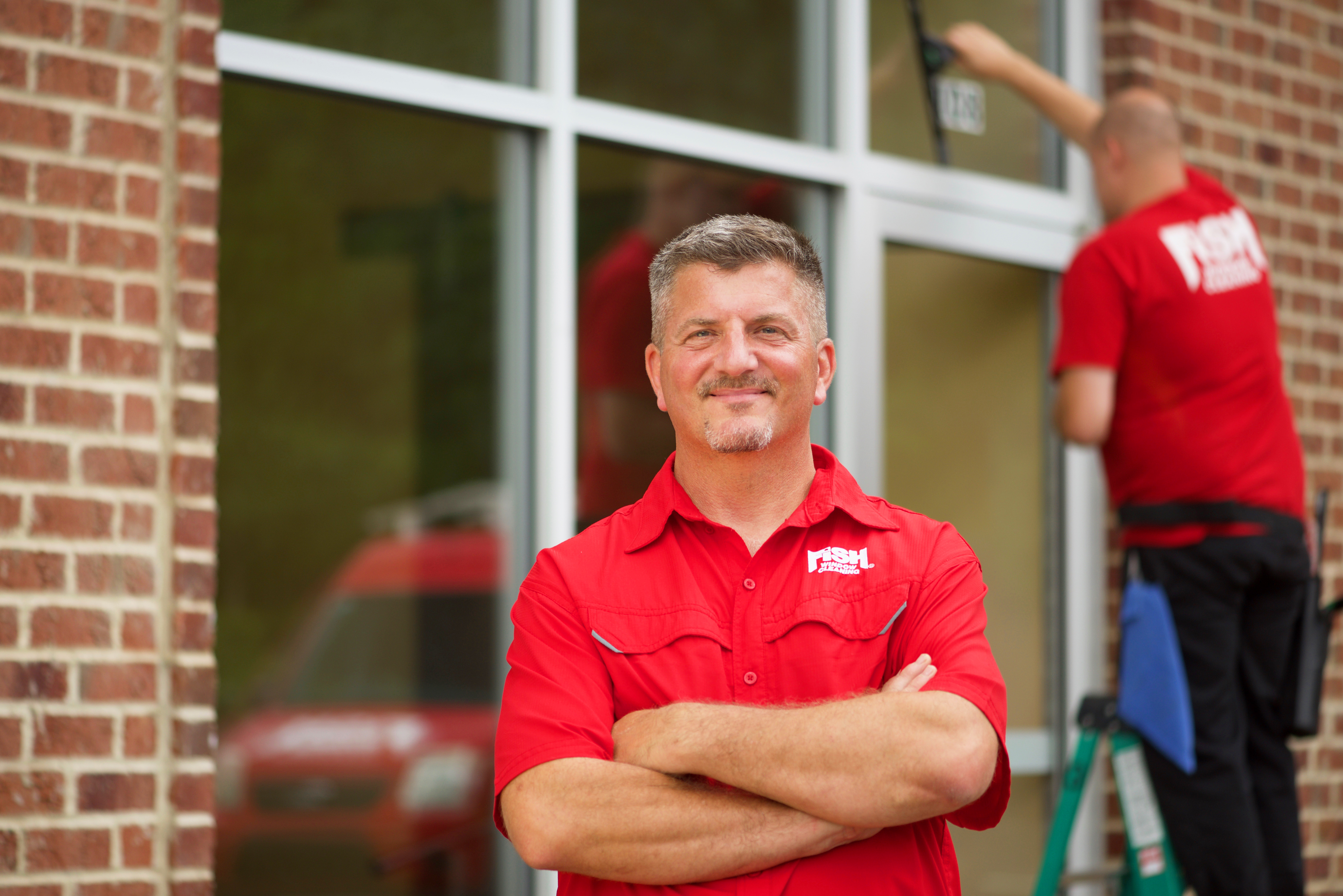 Fish Window Cleaning: A Leader in the Window Washing Industry
With more than 40+ years of experience, Fish Window Cleaning has been through previous times of economic uncertainty and is still standing strong. As a franchisee, you'll receive unmatched support from industry professionals in a growing field.
With a low investment, Fish Window Cleaning franchisees can quickly break even; while still enjoying their evenings, weekends, and holidays.
Join a franchise that has stood the test of time. To learn more about window cleaning franchise opportunities,
fill out this form
.