Why a Power Washing Franchise May Dilute Your Savings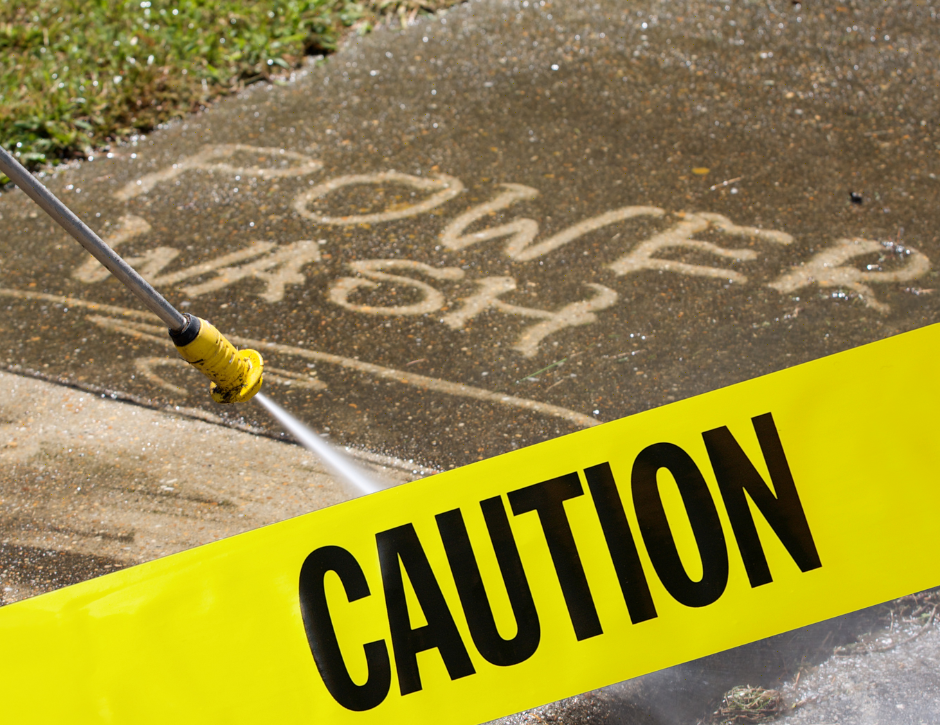 A home is the largest investment many people will make in their lifetime, so it makes sense to maintain it. Services like power washing are often part of that maintenance plan. However, it might be a job best left to the homeowner as a seasonal outdoor chore. From a business perspective, a power washing franchise carries some risk.
Running a power washing business entails much more than a homeowner's casual use of a power washer. Take a look at a few of the factors to consider when evaluating if this is the right kind of business for you.

Equipment needs: upfront and ongoing
Any power washing franchise requires significant equipment, and equipment has upfront and long-term costs. You will need several pressure washers, each with different psi (pounds per square inch) capabilities. This ensures you have a better chance of not damaging a surface with a high-power washer or not leaving dirt on the surface with a lower power washer. Each washer has wand tips, hoses, and extension wands.
If you are using electric power washing equipment, you will need an appropriately sized generator to deliver the power you need. A hot water unit is also necessary. Finally, you must have the ability to transport your equipment to the job site. This will require a vehicle that can carry the required amount of weight and can tow a weighted trailer.
You can start with minimal equipment, but you may not be able to accept certain types of work that require items that you didn't choose to invest in. For example, too much pressure on windows can cause damage to window frames, remove paint and stain, or cause water to get through crevices, leading to problems like mold or rotting wood. A power washer with more than 2,000 psi can even shatter glass. Power washing is not a one-size-fits-all business.
When you need equipment to operate your business, you have not only the upfront costs of obtaining it but also the regular maintenance costs, and eventually, you need to budget for equipment replacement.

Safety, insurance, and liability issues
Next, you have to address the safety and insurance needs of the business. While every business has these considerations, the cost varies greatly depending on the training and perceived risk. Power washers have a higher likelihood to cause damage than other methods of cleaning, and as a commercial enterprise, operating safely and with appropriate insurance will cost you.
To give you an idea, the Power Washers of North America lists
safe practices
for power washing that are worth noting as a guideline of what to be mindful of in a power washing franchise. You should also check with your insurance company to get a ballpark figure on the insurance premium to operate. You need to be confident that you can manage safety with adequate insurance in your business.
Also, as you grow your business and add employees, they will need to be trained in safe practices and adequately insured as well.
An alternative business to consider
A window cleaning franchise with the option to add on services like pressure cleaning could be a better business option for you. It has a lower cost to operate, and it usually doesn't require the strict safety and legislative issues that come with a
power
washing franchise.

As an example, with the Fish Window Cleaning franchise model, your equipment investment includes things like a squeegee, a water-fed pole with a brush head and pump, cloths and other soft items, a ladder, and a bucket. This keeps upfront costs for equipment lower, and there is minimal maintenance required. Replacement costs on window cleaning equipment are not going to be major expenses that require special budgeting. FISH works with trusted vendors, so franchisees have a direct line to supplies. Once more established, many Fish Window Cleaning franchisees are ready for the costs and training needed to offer pressure cleaning services, which allows franchisees to become a one stop shop for their many customers.
When you don't have to invest as much money in equipment to run your business, franchisors can provide more value-added services. You also have money available to recruit employees, helping the business take on more jobs and grow more quickly.


More than homeowners' windows
A window cleaning franchise often provides additional services to expand revenue, and FISH's additional services include cleaning gutters and light fixtures. These add-on services require no additional expense to the business and increase the bottom-line revenue.
In addition, the FISH franchise model puts an emphasis on commercial business. In fact, 80% of our clientele are low-rise commercial buildings. Businesses tend to book services more frequently, increasing recurring income, which is good for the bottom line of your business.
A Fish Window Cleaning franchise is a low-cost, high-return franchise investment. We are the
world's largest
window cleaning company, and that didn't happen by accident. We can show you our proven business model and get you started on the path to
business ownership
today.