Why a Lawn Care Franchise Just Doesn't Cut It (& What Does)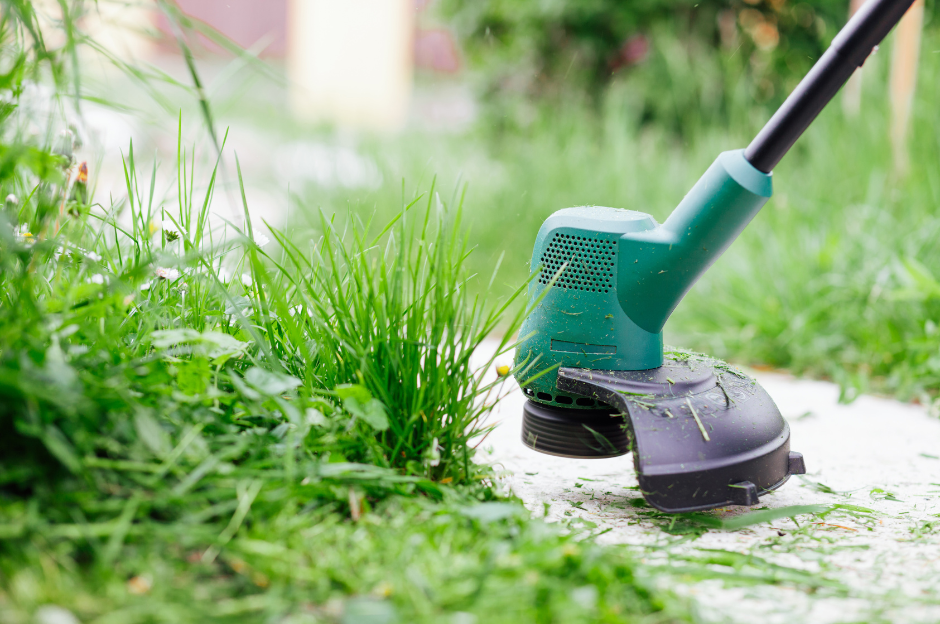 A lawn care business can seem like an attractive way to get a jumpstart on your entrepreneurial goals. It doesn't have a high skill standard to meet, nearly everyone has a lawn that needs to be cut and it's an opportunity to work outdoors.

However, a lawn care service as a hobby or side gig is different from creating a sustainable and financially rewarding business. Even with a lawn care franchise that provides a proven business model, there are some factors to consider that may surprise you.
What's Involved in a Lawn Care Franchise
Most lawn care franchises do more than cut lawns; there are extended services offered that can include landscaping, sprinkler system installation and maintenance, weeding, and tree care. While it's good to have multiple revenue streams, if they add costs to the business owner, they must turn a profit.
For example, landscaping often requires education and experience in how to choose the appropriate plants that will co-exist well in a specific area. Shade and sun issues can impact those decisions, as can seasonal changes. Plant knowledge is going to be important if your franchise is offering this service.
Another area that could be impactful to a lawn service franchise operation is licensing. It may come as a surprise, but you need to be licensed to use pesticides, herbicides, and fungicides. You also need to have a strong understanding of disease progression to know which product to use. If you don't want to deal with the hassle of getting a license, you can likely choose a franchise that doesn't provide these applications. However, you'll likely have competition that does provide these services, which can impact how you successfully market your business.

Equipment Costs in a Lawn Care Franchise
Lawn care businesses are equipment-heavy, meaning you'll have considerable machinery costs. Even if you start with a small staff, they will each need equipment to use on the job, so you'll need to have multiple mowers, trimmers, and other tools. Backup equipment will also be needed to accommodate repairs so your business can function while equipment is out of service.
In addition to your service equipment, you will also require trailers to haul your machinery to and from job sites. Each vehicle can only pull one trailer, so the trailer needs to be large enough to haul all of your equipment – or you'll need to consider getting more than one vehicle.
You'll also need a place to store all this equipment. If you're mechanically inclined and can do your own equipment repair and maintenance, your storage choice should accommodate the repair area needed.

The Outlook of Lawn Service Franchises
When evaluating the market potential of a lawn care franchise, pay attention to the statistics. For example, the
market size of landscaping services
totaled approximately $170 billion in 2022, which is a massive number. However, while lawn care is included in landscaping, so are chemical applications, landscape design and construction, the installation and maintenance of trees, and irrigation services. The lawn-cutting part of the industry is the smallest element of this category.
You'll also want to dive into how much of the revenue is split between residential and commercial properties. While you can serve both sectors, your marketing plans will need to address the needs of each individually.

Challenges with a Lawn Service Franchise
The landscaping franchises you're considering should describe their marketing programs in detail so you can evaluate those programs against what a customer is anticipating. Often homeowners will look at a lawn care provider as being someone who can solve lawn issues such as grubs, fungus, bug infestations, heat stress, etc. This can require the need for licensing to apply products that can assist in lawn health. Consumers are always increasing their expectations of service providers so be mindful of evaluating the franchise against those demands and the investment required.

Why A Window Cleaning Franchise is a Better Option
Many people choose lawn care because of the opportunity to work outdoors. If that's one of the reasons you're thinking about this kind of business, you might also want to consider a professional window cleaning franchise.
Fish Window Cleaning® offers a business that works primarily outdoors, and with significantly less upfront equipment costs than you would experience in other outdoor businesses.
When you review our
franchisee testimonials
, you'll find that our franchise owners are very happy with their decision to open a window cleaning franchise with us. Our franchise owners come from varying walks of life, with different backgrounds and different motivations for starting their own businesses, but all are happy with their decision to be in this industry.

Meet Fish Window Cleaning®
The FISH franchise is built on a culture of trust. Franchise owners know they have all the tools and training they need to perform a window cleaning service that customers – both residential and commercial – will continue to request.
We also offer an affordable franchise opportunity. The initial
investment
for a Fish Window Cleaning franchise ranges between $105,300-$170,000, including our equipment package of $9,000-$10,500. With lower equipment costs, more of your investment goes into growing your business.

Why Franchise with FISH?
Fish Window Cleaning® offers several advantages when compared with other outdoor franchise opportunities.
Here is a look at some of the ways we've enhanced the value of our business model:
Multiple revenue streams: We provide additional revenue streams through added services and by serving residential and commercial customers. However, our commercial services are focused on buildings of up to three stories, which is consistent with a residential setting. No additional skill sets are required to serve both residential and commercial clients.
Smart add-on services: Our additional services include the cleaning of skylights, chandeliers, and mirrors as well as gutters and awnings. We added opportunities that work with the core aspect of our window cleaning model, and which don't require franchise owners to incur additional costs to provide these services.
Specific training: A large part of our training focuses on properly bidding jobs. This is a key element in securing contracts, and we want franchise owners to be confident in their ability to bid on jobs effectively because it often leads to recurring revenue.
Territory security: There are three franchise options based on territory population. If the population increases, your territory remains the same and you benefit from the increased opportunities.
As you pursue your entrepreneurial dream, use our online form to
request more information
about the Fish Window Cleaning® opportunity. We'll be happy to explain our marketing program, introduce you to some of our franchise owners, and welcome you into a trusted business that you'll truly enjoy.