How to Start a Window Cleaning Business: 6 Tips for Entrepreneurs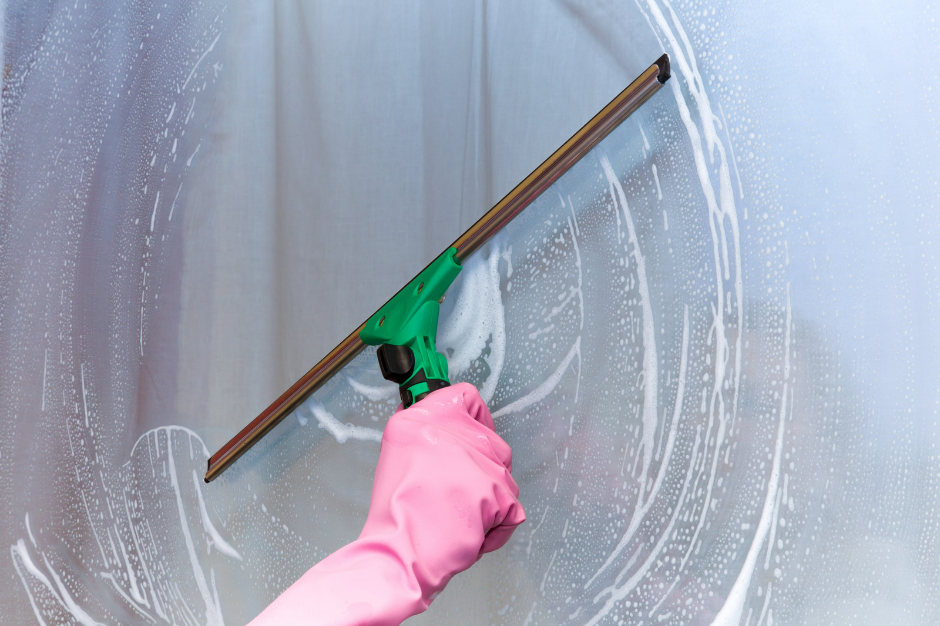 There are many features of a window cleaning business that make it a good investment. For example, it doesn't involve a lot of equipment and if you do your job well the customers will keep asking you to come back, ensuring recurring revenue and strong customer retention. In looking at how to start a window cleaning business you have two options: start a business from scratch or become a franchise owner.
Fish Window Cleaning got its start in 1978. 20 years later, owner, Mike Merrick, began franchising as a way for people to realize their entrepreneurial goals. Today, the Fish Window Cleaning franchise is consistently listed in industry rankings as a
top franchise
opportunity.
Whether you start your business independently or join a franchise, here are some tips on how to start a window cleaning business that will help prepare you for long-term success.

Tip 1: Know How To Bid Jobs
Part of your research on how to start a window cleaning business will be to know as much as you can about your competition, and that includes what they charge or how they bid on jobs. Your pricing must be competitive in the marketplace, but also be enough to cover your expenses and so you can earn a profit. Being the lowest price isn't the key to securing work or to being in business for the long term. Having a good, competitive price that contributes to your business growth is the strategy for success.

Tip 2: Have a Long-Term Marketing Strategy
Every business owner should have a multi-faceted, long-term marketing plan. It's not enough to hang up your shingle and be open for business; you need to regularly remind people of your business to attract new customers. Property owners need to be told about your business on a consistent basis which means you need a solid marketing plan.

Tip 3: Know How to Run a Business
Doing the work is one part of the business. Running the business (gaining and scheduling customers, invoicing, paying bills, etc.) is another part, and equally important. You need a good system in place with software that is helpful and not confusing to work with. You have to schedule jobs effectively, so you maximize your employee time and still do a good job for the customer. You don't want to end up spending your evenings and weekends catching up on paperwork because it didn't get done during the workday.

Tip 4: Hire Right
Speaking of employees, learn how to hire effectively. It can be enticing to just hire whomever you can get, but recruiting the right people makes for a better (and more cost-effective) strategy in the long run. Have a solid training program that covers all the bases for onboarding employees and know the paperwork you need to complete before you hire.

Tip 5: Be Committed to Customer Service
When new franchisees ask us what makes FISH different from the competition, we tell them it's our customer service. Unfortunately, there are not many businesses that deliver on the promise of friendly, reliable customer service, but that's where we shine. When your service is excellent, you can build loyalty. When your service is bad, you open the door for competitors to take away your business.

Tip 6: Do Your Job Well
This might seem obvious, but it's worth saying: you need to do your job very, very well. Customers want value for their money, and if you leave a home with streaky windows or without informing them of cracked seals that can cause damage, they won't feel they got their money's worth in hiring you. Make the property owner feel like you provided more than they expected.

How to Start a Window Cleaning Business with FISH
Here are some key aspects of our business model.
Network: We have a network of 275 franchisees and have been in this industry for 40 years. As a franchise, we are committed to providing franchisees with the tools and information you need to be successful in every part of your business.
Bidding jobs: More than one-third of our training is devoted to pricing jobs for homes and businesses. We come to your market to bid with you, and we provide resources on how to bid. You can also contact us for help with bidding on any project
Marketing: Franchisees have a year-long marketing strategy and materials to build the reputation of their business. We use our brand fund to develop local advertising campaigns for our franchisees as well.
Operations: We provide franchisees with the operations software and technology needed to run and operate their businesses in an effective and user-friendly way.
Hiring: We invested in a recruiting method on behalf of all franchisees that is a proven resource for finding employees. In fact, we have received more than 140,000 applications through our recruiting method. We also provide human resources training and assistance to help with onboarding and retaining employees.
Customer focus: Our franchisees focus on providing an exceptional customer experience. We offer free estimates and feedback surveys to ensure quality service. Plus, our franchise is a decades-long recipient of Franchise Business Review's Hall of Fame Satisfaction Award.
Cleaning: We know how to clean windows and make them sparkle. Whether they are double-paned, skylights, or tinted windows, we can clean them better than anyone else. Part of our service is recognizing preventative maintenance issues and offering additional services such as gutter cleaning and interior glass cleaning that build revenue streams for our franchisees.

Explore the Fish Window Cleaning Franchise Opportunity
Our business model prepares entrepreneurs to run a business in the professional window cleaning industry. With our
window cleaning franchise
, you'll know how to do it all, from hiring strong employees to bidding on jobs, you'll have all the tools you need to grow your business to its fullest potential.
With Fish Window Cleaning, you'll learn how to start a window cleaning company and how to grow it into a successful, long-term operation.
Take a few moments and
fill out our form
to learn more about our franchise. Once we've received your inquiry, one of our representatives will be in touch.