Why a Gutter-Cleaning Franchise is a Smart Investment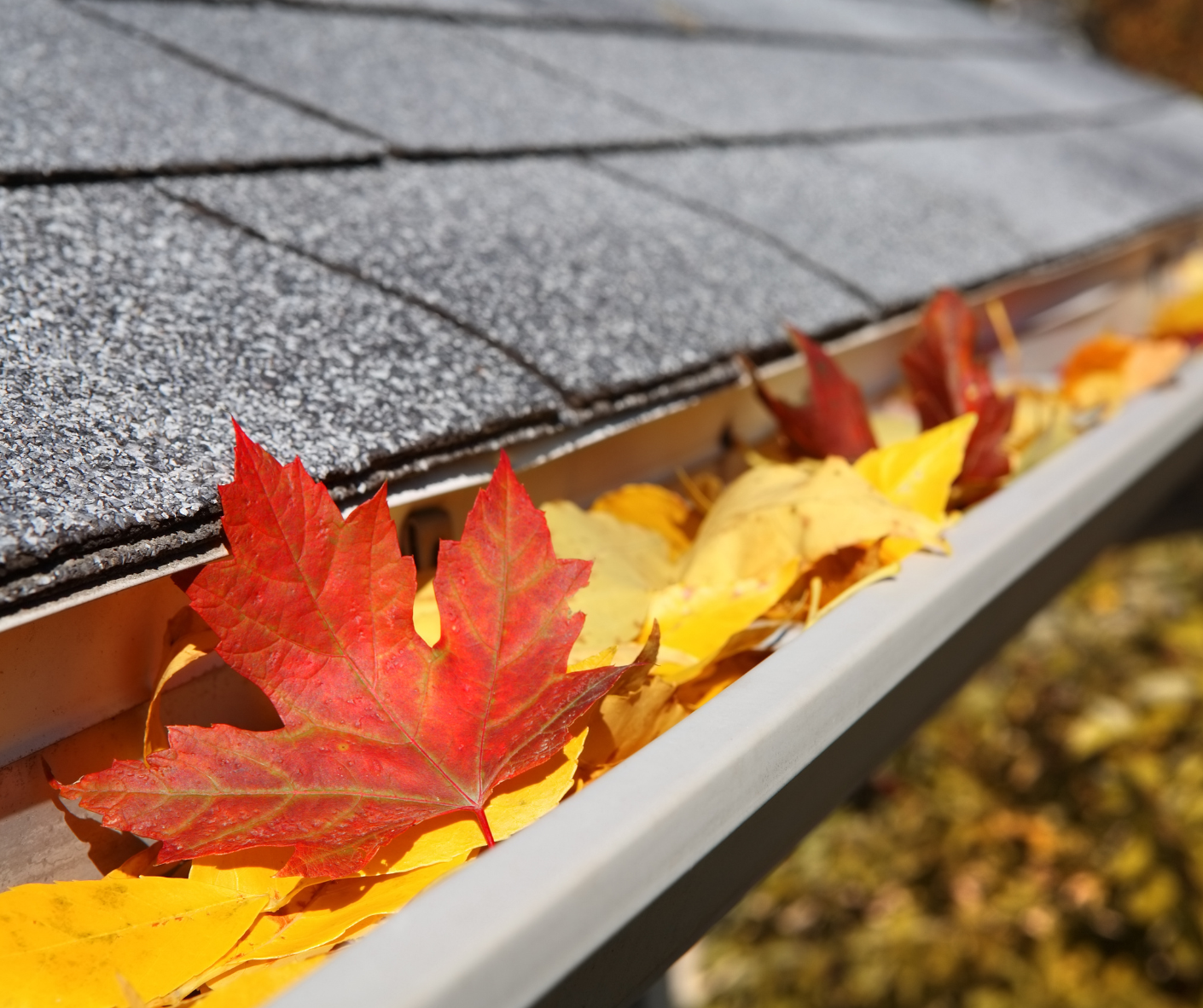 Home services is always a solid industry to look at when considering a franchising opportunity. It's also a growth-oriented industry as more people become homeowners. Both busy families and everyone from millennials to aging baby boomers choose to contract out some home maintenance and cleaning services, which provide a place for franchises that offer home services such as gutter cleaning.
Gutter cleaning involves removing twigs, branches, leaves and debris that collect in gutters. The cost to the homeowner of having gutters cleaned is based on the size and height of the home as well as the length and condition of the gutters.
A gutter-cleaning business is a fairly low-cost investment. You need a ladder, gloves, buckets and a vehicle to carry your equipment. And, of course, insurance. Depending on the franchise, you may need to invest in a certain piece of equipment such as a power vac, and there are likely ancillary services you'll be required or encouraged to offer.

Challenges of owning a gutter-cleaning franchise
A business focused solely on gutter cleaning is often a seasonal business, as homeowners generally have gutters cleaned in the fall. According to a recent
Forbes magazine article
, the national average for gutter cleaning is 80 cents per linear foot, which works out to be $160 for a typical house with 200 feet of gutters. On the low end, for single-story homes, the cost to clean gutters is around 40 cents per foot.
As you can see, it takes a lot of work to make a reasonable income if gutter cleaning is the sole service of the business. This is why many franchises have add-on services to the business. Extras that often accompany a gutter-cleaning franchise include selling gutter guards, cleaning trim and soffit and power-washing services. When you're evaluating franchises, be sure to see if there are multiple revenue streams available, either through additional services or products.
You'll also want to investigate the training that accompanies these additional aspects of the business. For example, while gutter cleaning is a low-entry business, when combined with power washing or other maintenance-related services, the startup costs can start to rise.

Evaluating franchise costs
Franchise fees for a gutter-cleaning franchise are around $49,500 with a capital requirement of $70,000 and a net worth of up to $250,000. You can see that it might take a long time to pay back the investment you make in the franchise.
However, there is a way to have a
gutter-cleaning
business that won't have you sweating the numbers -- when it's part of a Fish Window Cleaning franchise. FISH also has a franchise fee of $49,900, a capital requirement of $75,000 and a net worth minimum of
$100,000. For the same investment, you get a full residential and commercial window cleaning business with gutter cleaning as an add-on element.
How window cleaning is a better investment
Fish Window Cleaning is the nation's leading window-cleaning company, and we offer a low-overhead franchise opportunity. Our cleaning services include:
• Interior and exterior window cleaning
• Skylights, mirrors, chandeliers, ceiling fans and light fixtures
• Storm windows and screens
• Gutter and awning cleaning
Homeowners who are having their windows cleaned in the fall, may opt to add gutter cleaning at an extra cost.
In addition to providing services for homes, FISH serves commercial properties of up to three stories. Given the company's depth, franchisees are trained on national commercial window cleaning accounts and customized scheduling and billing.
The Fish Window Cleaning opportunity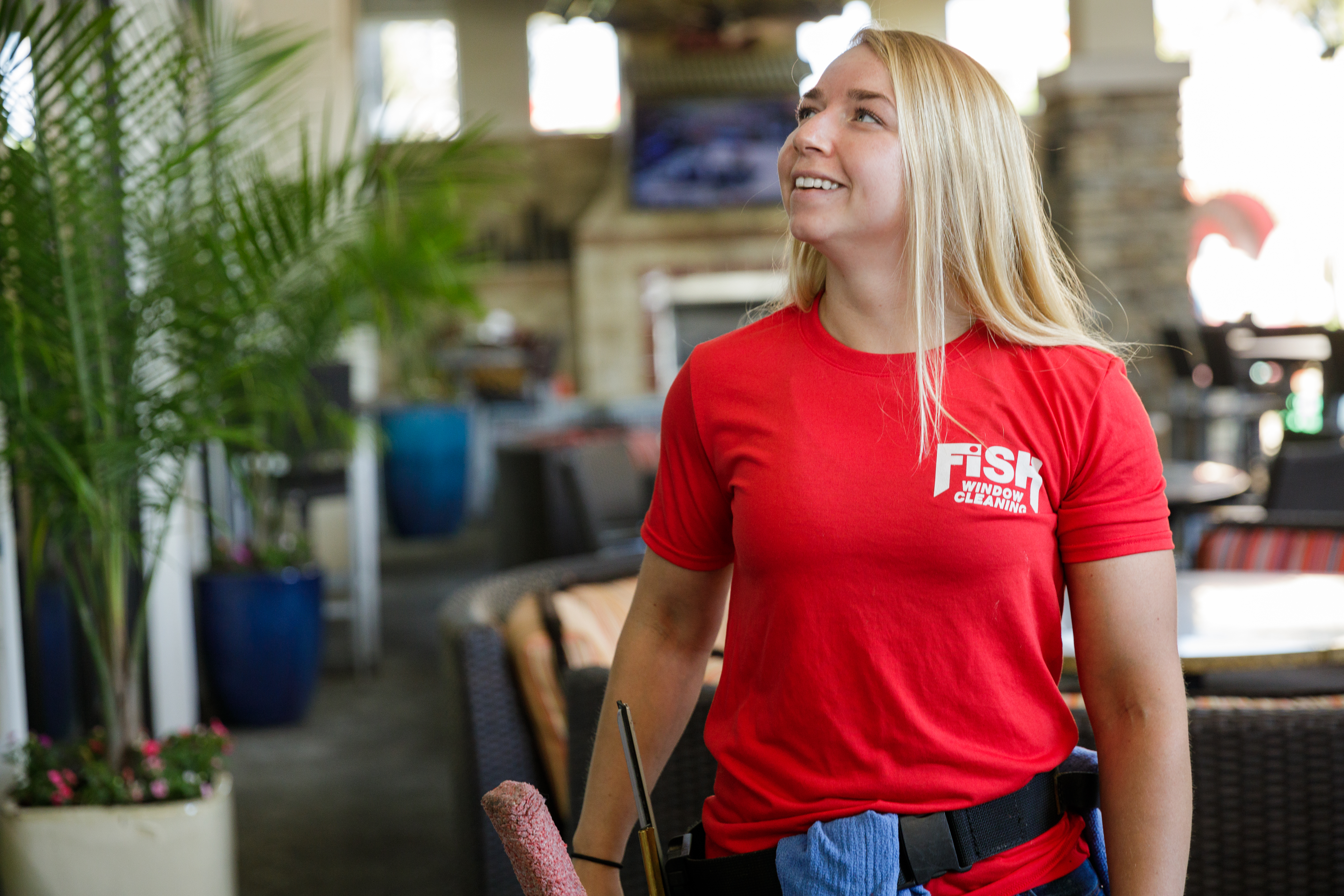 With more than 270 locations in 45 states, Fish Window Cleaning is an established franchise that offers a recurring revenue opportunity and a fast break-even franchise investment. The cost to join Fish Window Cleaning is similar to that of a gutter-cleaning franchise, but there's more opportunity for growth potential with the variety of services offered.
FISH has also earned significant recognition as a franchise investment, including being featured in the Entrepreneur Top 500 listing since our first year of franchising. This ranking considers the costs and fees of the franchise, support and brand strength offered by the franchisor, size and growth of the franchise and financial strength and stability. Franchisors have to disclose significant financials and their franchise disclosure document to be considered for the ranking.
Contact FISH today!
Owning a
window cleaning business
can provide you with a great financial income, positive working hours and a lifestyle that accounts for plenty of leisure time. FISH has a mission to provide superior customer service, unmatched support and partnership with franchisees and personal and professional growth.
Enjoy a profitable career where you're the boss.
Request more information
about a Fish Window Cleaning franchise today.