FRANCHISE DISCLOSURE DOCUMENTS: A GUIDE FOR NEW FRANCHISEES
Interested in becoming a franchise owner? While researching opportunities you've probably seen legal jargon instructing you to review different items of the brand's franchise disclosure document (FDD). If you're curious about what exactly an FDD is, you've come to the right place. Learn more about franchise disclosure documents and what you can expect them to include.


WHAT IS AN FDD?
Required by the FTC, a franchise disclosure document is a legal document that includes detailed information about the franchise opportunity. The document should have investment costs, franchisee and franchisor responsibilities, and audited financial statements. There are a
number of items
that franchisors are required to disclose to help potential candidates make the best-informed decision about whether or not to invest. The FDD must be presented to franchise candidates at least 14 days prior to them deciding to sign the franchise agreement.


A GUIDE TO REVIEWING FRANCHISE DISCLOSURE DOCUMENTS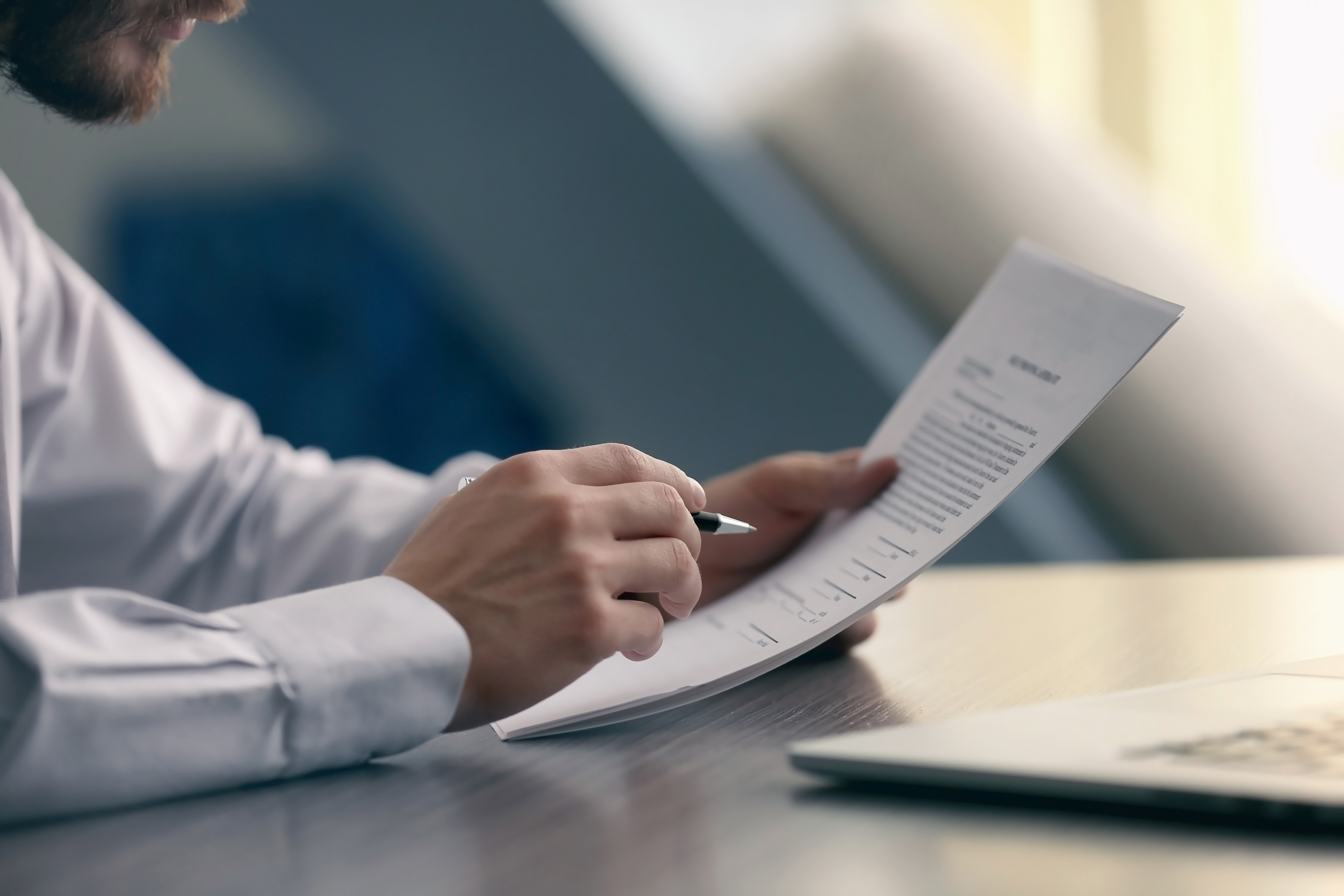 When reviewing franchise disclosure documents from the franchisors you inquire with, you'll notice the FDD is broken down into 23 items. While all of them are important and should be reviewed thoroughly, there are a few sections that should be reviewed with a fine-tooth comb and also by a lawyer.
ITEMS 1-4
These items are a detailed overview of the company.
Item 1: The Franchisor. This is an overview of the brand and who its parent company or affiliates are. This section will provide quite a bit of general information, such as where the company is located, when it got its start, and when it started franchising.
Item 2: Business Experience. This section introduces you to the franchisor's leadership/executive team. It'll break down what each person's role is within the organization and will also include the level of experience each person has within the industry and within franchising as a whole.
Item 3: Litigation History. A particularly important section, Litigation History will include any past or current lawsuits as far back as 10 years. This can include civil and criminal disputes. It's not unlikely that a larger franchise may have a history of litigation, but it's crucial to understand the nature of those disputes — as those can be red flags for potential franchisees.
Item 4: Bankruptcy Filings. Similar to Item 3, Item 4 of the FDD discloses any bankruptcy filings from the last 10 years. This includes filings from the franchisor and any predecessors, parent companies, or affiliates.

ITEMS 5-7
These three items break down how much you'll be spending upfront and throughout your franchise agreement.
Item 5: Initial Fees. Here you'll learn what the brand's franchise fee is. This section will also detail whether or not the fee can be financed and if there is a discount for purchasing more than one franchise location. Information regarding discounts for military veterans, women, or entrepreneurs within ethnic minorities will most likely be included here.
Item 6: Ongoing Fees. This section will break down any and all fees you'll need to pay on a regular basis once your location is open. You'll likely see royalty fees and advertising fees in this section. Other fees that may be listed in this section include technology fees, renewal fees, and transfer fees. You'll want to carefully review this section as these fees may impact your budget and dictate which franchise you can afford.
Item 7: Investment Costs. This section breaks down the initial startup costs. These can often be shown in a range. Here you'll see exactly where your investment will be spent in the process of opening your franchise location.

ITEM 12
Item 12 is all about the territory your franchise will occupy. In this section, you'll learn what the size of your territory will be and how it will be protected. When reviewing this section, you'll want to ask the franchisor how close you and other franchisees will be to each other. The company should also be able to inform you of how they pull the data that determines your territory. Having a clear understanding of this section will prevent issues down the road.

ITEMS 19-21
These are the numbers sections. Here you'll learn about the financial health of the company and the opportunity you have as an owner.
Item 19: Financial Performance Representations. While a franchisor can never make any kind of earnings claims, many may provide this optional section in their franchise disclosure documents. In this section, the franchisor will disclose the revenue earned by their franchise or company-owned locations for the previous calendar year. It helps answer the question, "How much money can I make?"
Item 20: Number of Units and Franchisee Information. This section contains a number of tables providing information on the franchise system as a whole. These tables will include information about the number of locations, which have been transferred, and which are projected to open. This item provides the statuses of all company-owned and franchised locations, typically by state.
Item 21: Financial Statements. This is a very important section, as it provides insight into the financial health of the franchise. This section should include balance sheets for the past two years, in addition to income statements for the last three years.
It can be tedious to review the franchise disclosure documents you'll receive from franchisors. However, it's imperative that you understand exactly what's expected of you and also what's expected of the franchisor should you sign with them.

FISH WINDOW CLEANING: A REPUTABLE FRANCHISE OPTION

Fish Window Cleaning has over four decades of experience in the window cleaning industry. Founded in 1978 and franchising since 1998, our brand has over 275 locations across the country. Given our veteran status in franchising, we provide investors with a stable opportunity.
Our franchise also provides the highest level of support. At our headquarters, we have one person for every eight franchisees in our system to provide ongoing assistance. When you join Fish Window Cleaning, you're joining a family committed to setting you on the right path to growing your business.
As you review various franchise disclosure documents, we invite you to inquire about our
window cleaning franchise
. To get started,
contact us
today.