If you own window cleaning business, then you know attracting and keeping new customers can be a challenge. Growing your customer base requires time and effort, but there are a variety of ways to go about doing that that don't require you to spend a lot of money.
Frequent Flyers
Flyers are a cheap, easy, and effective way to spread the word about your business. A
recent survey
found 77 percent of people reported a preference for reading print compared to digital. Make sure your flyers look professional and have a clear message about your services. There are many ways to get your flyers into potential customers hands. One idea: hire students to place flyers on cars in parking lots.
Be Direct
Like flyers, direct mail is also a powerful yet affordable marketing tool. It involves sending a physical piece of mail to a home or business. Rather than just send mail pieces out to the masses, you can target who receives your message to the people most likely to use your services. This means less waster and a higher percentage of prospects responding to your mailer.
Ask for Referrals
One of the best ways to attract new customers is to ask for referrals from your current customers. The ideal time to ask would be right after the windows have been cleaned and look their very best. You should also build an automatic referral-generating system into your sales process. Set an email to be sent immediately after the completion of a job. Incentivize clients to recommend your window cleaning company to friends by offering a discount for successful referrals.
Networking Works
Another great way to generate sales leads is by participating in networking organization and events in your community. Networking isn't about collecting a bunch of business cards. It's about how you follow up with the contacts made at these events to see how you can help each other grow.
Reach Out to Old Customers
Go through your customer database on a regular basis. Reach out to dormant customers with special offers to repeat service again. You might be surprised by the number of customers who just need a reminder that it's time to get their windows cleaned again.
Partner with a Pro
Rather than try and strike out on your own, consider becoming part of a franchise family like Fish Window Cleaning. Fish Window Cleaning has been making homes and businesses shine for more than 40 years. We are here to help you through every step of becoming a franchisee, including marketing assistance that will help you attract and retain customers.
For more information, visit
www.fishwindowcleaning.com
, or call
1-877-707-FISH (3474)
.
How do I clean my business's tinted windows? I've tried everything, but they're not coming clean. I need some expert advice.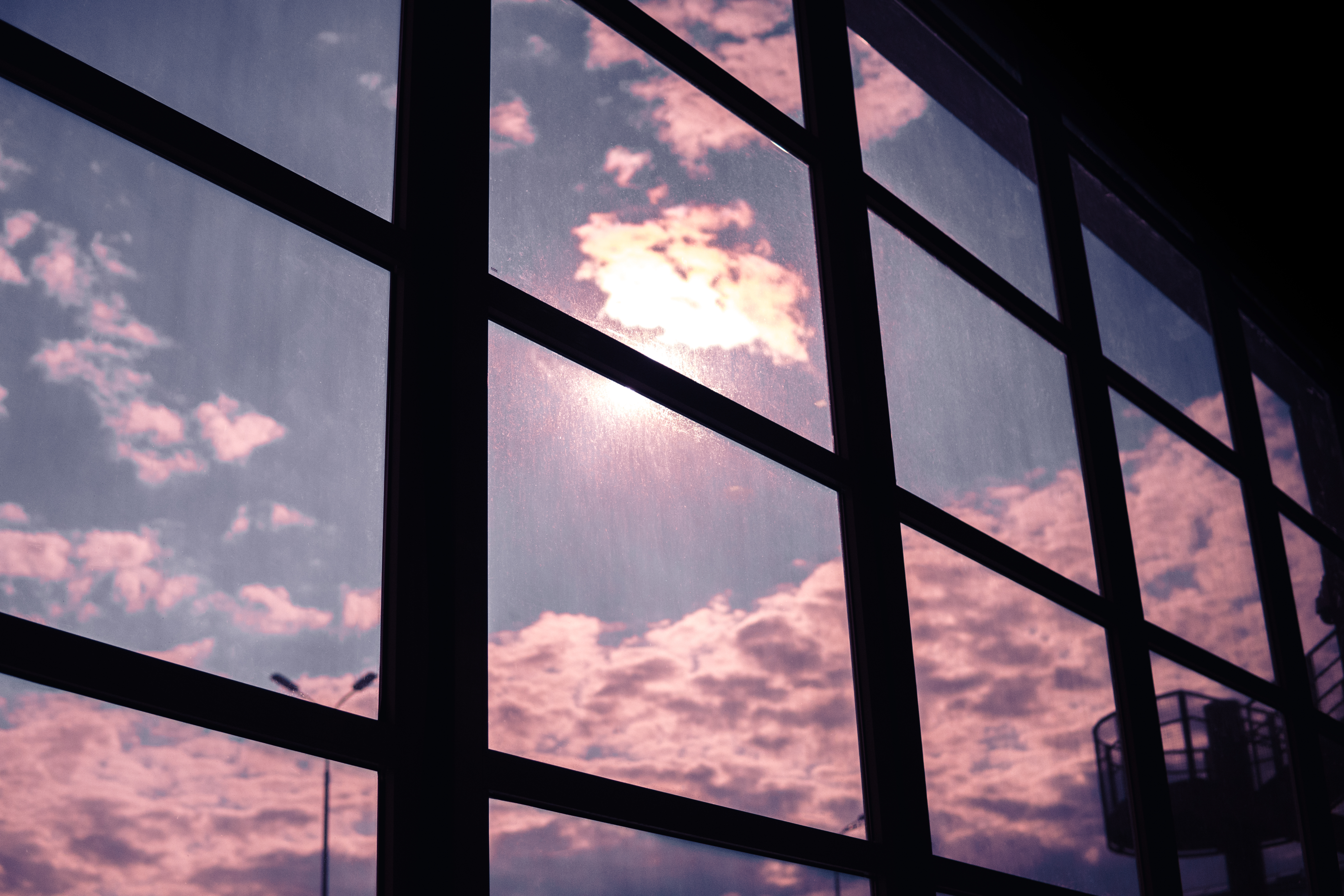 Certain aspects of running a business can often be overlooked. Beyond the obvious bottom line, one of those underrated factors is a clean and welcoming workspace. Much like the boost a home can get from improved curb appeal, keeping an impressive workplace can charm any visiting clients while also raising the level of employee satisfaction.
Many businesses can benefit from regular cleaning, but that goes beyond the clutter on employee desks and bathroom messes. Tinted windows can also be cost effective thanks to reduced energy costs over time, meaning maintaining and cleaning tinted windows is a financial decision as much as an aesthetic one! Cleaning tinted windows can go a long way towards brightening a workplace and allowing for that welcoming environment so many businesses are after.
Let's break down the ways you can get this job done yourself, or whether it's in your best interest to have the experts take care of it.
Size of the Job
The first consideration when deciding on your ability to take on a window cleaning project is simply the size and scale of the task in front of you. Many businesses require more space — meaning more or larger windows to clean – than the average home.
But not all businesses, particularly on the smaller side, have these larger spaces. If cleaning your business's windows appears to be a manageable task, it may well be worth saving the money and using some of your own time and effort.
For those wanting to attack this chore head-on, here is what to keep in mind!
Tips for DIYers
There are a few easy but important tips specific to cleaning tinted windows.
It is particularly important to protect the film that creates the tint, meaning the process is just a bit different than your everyday window cleaning.
To start, avoid cleaning tinted windows with strong or abrasive solutions. A simple, gentler mixture such as water and dish soap can get the job done — erasing much of the common buildup without compromising the window film.
There are also subtle differences between the tools you should use on tinted windows and those that would be necessary for your everyday window cleaning chores at home. Instead of using paper towels or other rougher cleaning supplies, a squeegee and a lint-free cloth would be the best way to avoid streaks and any film damage.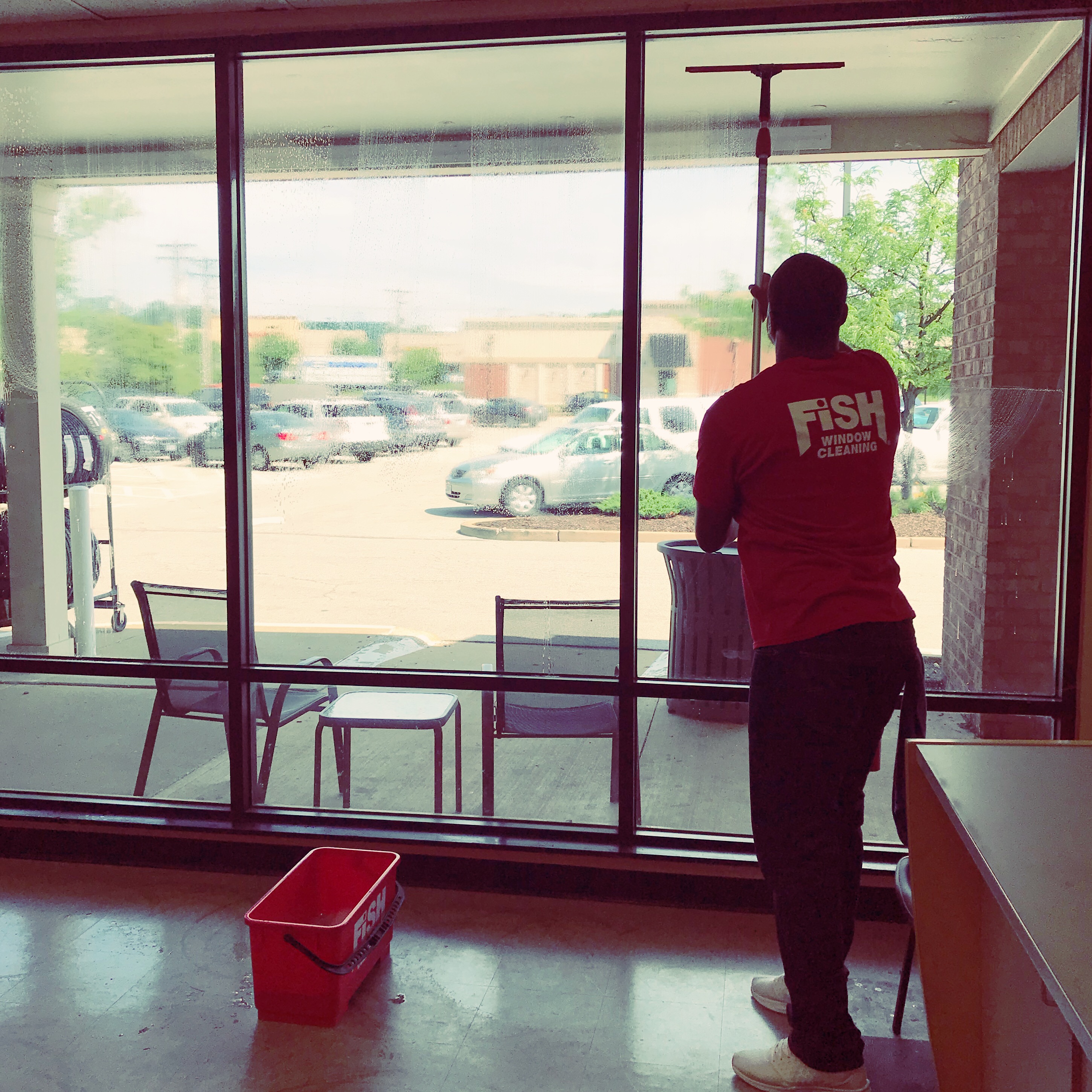 Call the Pros
While certain tinted window cleaning projects can easily be handled personally, there are always reasons to consider hiring professionals to take care of it.
The most likely reason is, of course, time and effort. You're running a business and need to have your focus on dozens of other tasks. It's likely that chores such as window cleaning would be among the first things to drop off the to-do list! Tinted windows can also be easily damaged so leaving it to the pros is often best.
For larger workplaces with multiple floors, the danger of heights can make professional help an imperative.
Whether your business falls into either category, Fish Window Cleaning offers several professional services, including tinted windows. Contact FISH today by visiting
www.fishwindowcleaning.com
or by calling
1-877-707-FISH (3474)
.