You've researched business ideas and determined starting a window cleaning business is the best way to make a living without investing a lot of money. Now that your decision is made, it's time to learn what it takes to make the business work.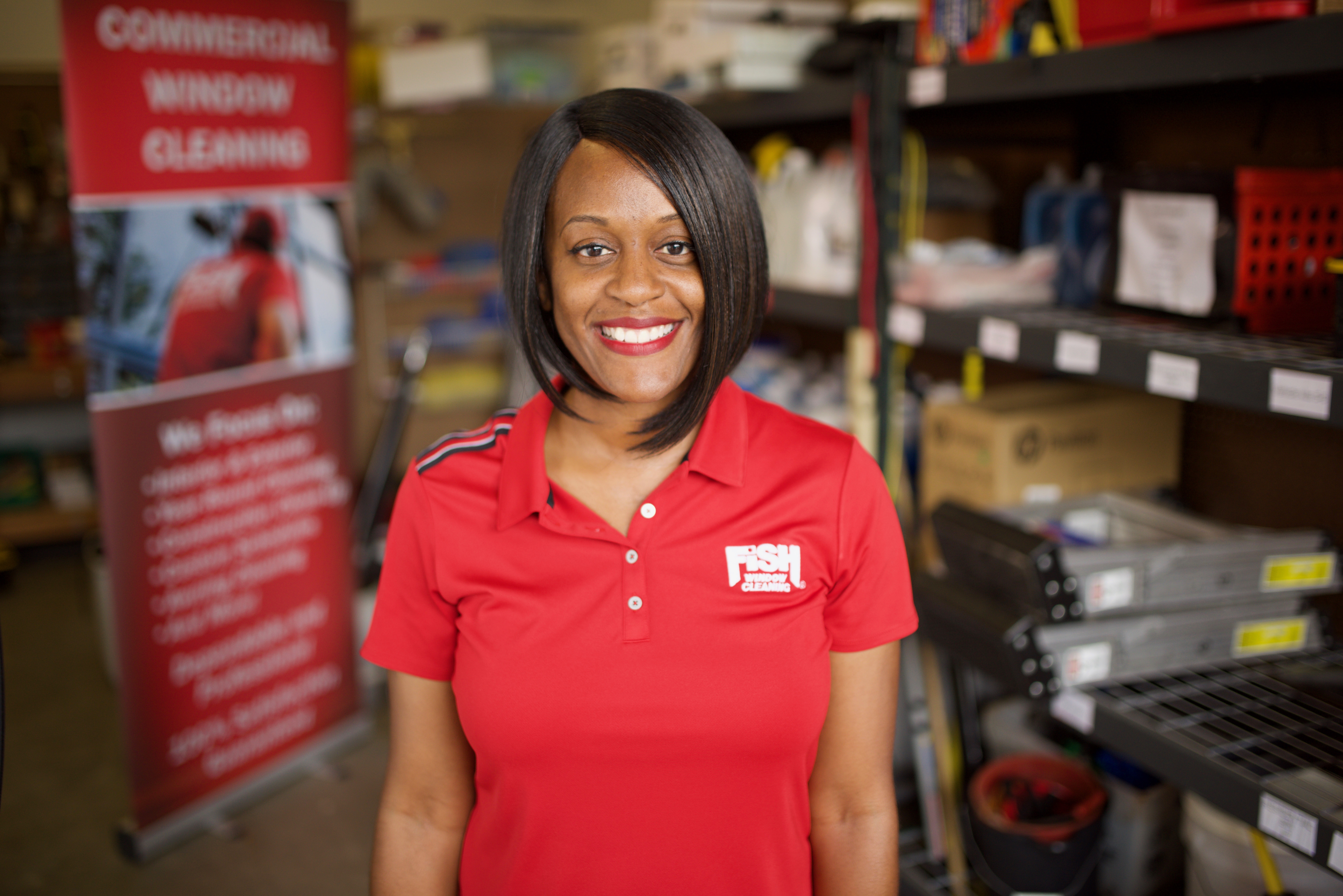 Here are four essential keys to success.
Start with the tools you need
There are hundreds of different tools available for window cleaning. It could be easy to go on a shopping spree and spend a lot of money on things you don't actually need.
Fish Window Cleaning has a process to help new owners make these decisions. FISH uses years of experience to recommend the products needed when starting a successful window cleaning company, helping you avoid wasting money as you start your business.
Know the right technique
It's important to think about your technique before you start cleaning windows. Poor technique can lead to streaky windows and much more work.
Learning the way to angle your squeegee to prevent streaks takes time. Fish Window Cleaning will save you time and frustration in the cleaning process making you an expert from the start.
Use marketing to build your client base

Your client base is the foundation of your business, so building it is one of the keys to success. Marketing is the best way to build your base. An easy way to market your business may be by mailing flyers or postcards. Digital marketing online can also be an effective way to start. Figuring out what is most effective in your area takes time and costs money.
New FISH franchise owners are trained in marketing techniques so they don't have to spend time experimenting with what works and can focus on other aspects of the business. This helps the new owner get off to a faster start while keeping more of their working capital in the bank.
Provide great customer service
Customers who are happy with the job you've done are more likely to become repeat customers. Successful window cleaners are meticulous about providing great customer service.
Fish Window Cleaning has made professionalism synonymous with their brand. This includes showing up on time with a pleasant demeanor and doing exceptional work!
Fish Window Cleaning makes it simple to start a new window cleaning business. The model has been successful for four decades and can streamline the process for anyone who is dreaming of a career outside of four office walls. For more information, visit:
https://www.fishwindowcleaning.com/franchise/
.