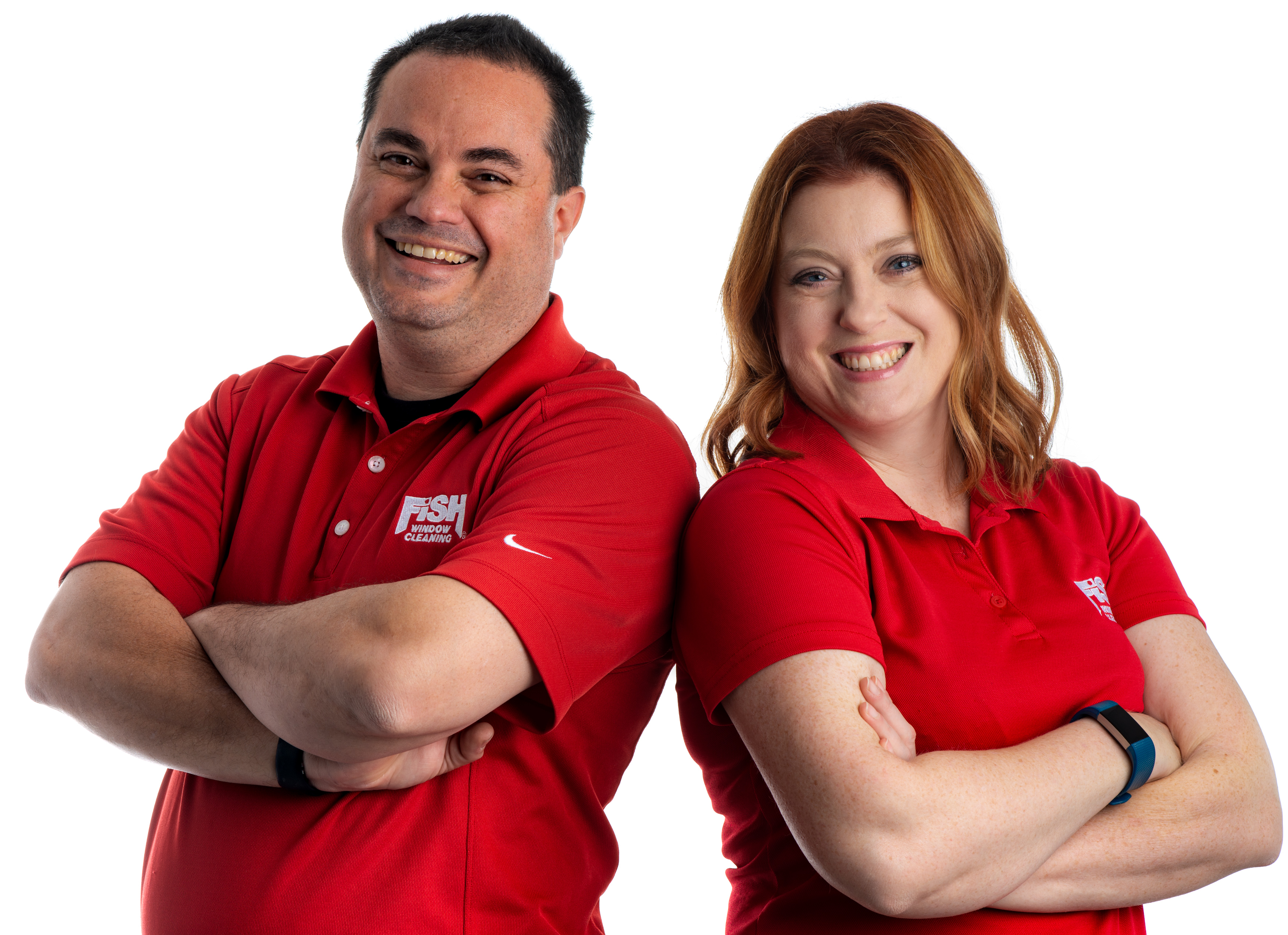 A Husband-and-Wife-Team Pursuing Their Dreams Together
Pursuing an entrepreneurial dream is often a challenging, but incredibly rewarding, endeavor. Such was the case for John and Laurie Reinagel. The
husband-and-wife team
are thriving as Fish Window Cleaning franchisees in New Orleans, Louisiana. Their complementary skill sets and natural chemistry has played a major role in their long-term success.
John is no stranger to small business ownership, having started his own computer consulting firm shortly after graduating college. From there, John worked for two well-known brands doing merchandising, strategic planning and overseeing the opening of a new distribution center in Tucson. Along the way, John obtained his master's degree and a wealth of business experience.
Laurie has a background in music and formally studied opera. After graduating from college, she primarily worked doing public relations, sales and marketing for nonprofit theaters and opera companies.
In May 2014, the Reinagels decided they would like to live closer to family; thus, the decision was made to move back home to Louisiana. Initially, the couple intended to purchase an existing independent business. However, during the search, John and Laurie met with a franchise consultant who encouraged them to consider franchising. After learning more about the franchising business model, John and Laurie decided that was the path for them. While searching for the perfect franchise, John and Laurie came across Fish Window Cleaning and were immediately intrigued.
"We considered many different franchises, but FISH was just different. The folks at corporate were kind and genuinely cared about our long-term success," says John. "I also really liked hearing from the other franchisees already in the system. Their input was very reassuring, and I felt comfortable moving forward with the investment. Now that I am a FISH franchisee myself, I understand where they were coming from. The FISH support system and proven business model have helped us grow tremendously in just a few short years."
While the Reinagels are happy, healthy and thriving today, the path to success was not without obstacles. During the franchise selection process, John and Laurie's roles were unexpectedly reversed. Initially, John was going to take care of day-to-day operations for the franchise and Laurie would help as needed. However, John was offered an incredible job in the area. As a result, the couple decided that Laurie would take the lead with Fish Window Cleaning, and John would help with bookkeeping and strategy. Additionally, in November 2014, just six months after opening their franchise location, Laurie was diagnosed with cancer.
"We were just starting out when I found out I was sick. That was a very difficult time for us, but we never felt alone," says Laurie. "I was basically out of commission for a few months while I was undergoing treatment, but the support we received from corporate was unbelievable. That is one of the things that I love most about FISH. They have a backup plan for every occasion – including my situation. It was hard, but we made it through, and now we are doing better than ever."
Today, John and Laurie are thrilled to work collaboratively to bring quality window cleaning services to New Orleans. After a few years of building a reputation in the New Orleans area, the business was growing, and John decided to quit his outside job and work full-time alongside his wife at Fish Window Cleaning.
"We are thrilled to be able to pursue our dreams of small business ownership and financial freedom together," says John. "Our business skills and management styles really complement each other. We work well together, and our relationships has gotten stronger, too. We absolutely love being a part of the FISH family."
When John and Laurie aren't working to grow the FISH brand, they are spending time with their two children or participating in community events. John and Laurie are both active members of their church, and Laurie enjoys utilizing her music background by singing in two choirs and serving as a worship team leader.
For more information on how you can join the Fish Window Cleaning team, visit
FWCFranchise.com
.