Semper Fi & America's Fund is a 501(c)(3) organization that supports veterans of all branches of the U.S. Armed Forces and their families. They provide direct financial assistance, education support and career assistance, and health and wellness resources, working to ensure no one is left behind.
Click here to learn more about Semper Fi & America's Fund.
---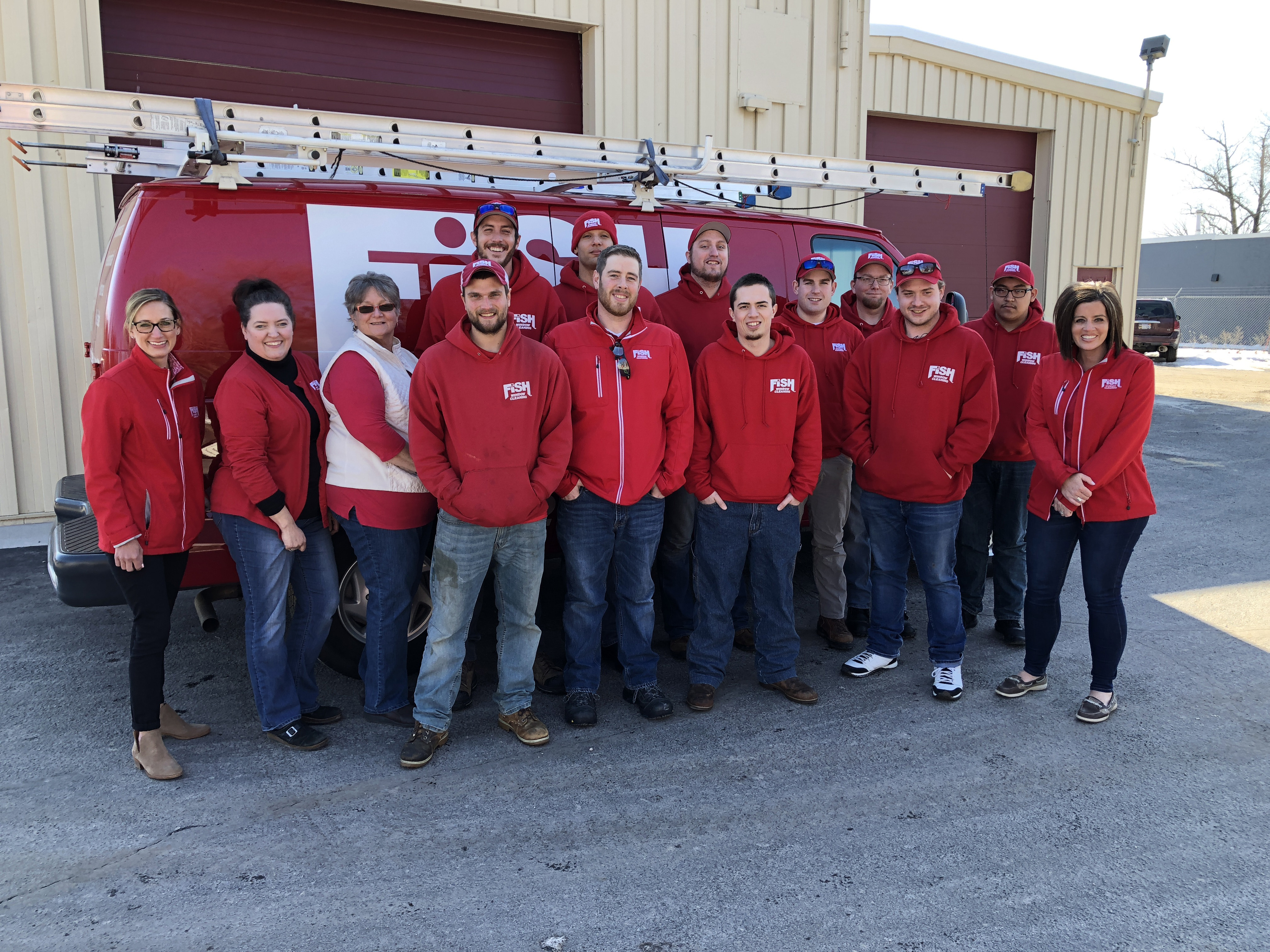 "Our specialty is in giving you perfectly clean windows, and we are ready to serve your business or home. Our window cleaners are trained to provide the superior customer service you expect when in the workplace or the quiet environment of your home. Window cleaning is our profession. It's not just a job we do, and we treat it that way."
YOUR HOME
We provide cleaning of all types of windows, even the hard to reach ones of your home. You can rely on Fish Window Cleaning to take the utmost care of your residence as we clean your windows. We wear fresh shoe covers as we enter your home and use cloth pads under each window as we clean it to protect your carpet and wood floors. We work quietly and quickly as we move from room to room to cause the least disruption.We even introduce our team to you before we start cleaning so you know exactly who will be giving your windows a spectacular shine.
Click here for more information on our residential services.

"Their team can be trusted to come into my home without my having to 'put things away'. Their friendliness brightens my day."


YOUR BUSINESS
We maintain storefronts and commercial buildings, helping you to achieve a polished look to give your customers a good impression. We provide cleanings ranging from weekly to annually, tailoring our services to the needs of your business. Regardless of your budget, we can put together a program for you. We've led the industry with a premiere safety program to ensure the protection of our customers and cleaners. We also provide the peace of mind that licensed, bonded, and insured window cleaners will be maintaining the appearance of your business.
Click here for more information on our commercial services.


Working with Fish has been a great pleasure, which is attributed to their consistent reliability and great communication."

Why have we grown to be the largest window cleaning company in the world?
Hassle free service
We are committed to customer satisfaction
Trained and uniformed professionals
Premier safety program
Customized cleaning schedules
We care
We show up
Let us come by and give you a free on-site estimate. It would be our pleasure to add you to our list of satisfied customers. Contact us today!

Serving:
49673, 49643, 49648, 49653, 49659, 49664, 49666, 49674, 49670, 49640, 49612, 49676, 49682, 49637, 49636, 49633, 49630, 49629, 49627, 49622, 49621, 49615, 49611, 49610, 49683, 49654, 49796, 49620, 49769, 49649, 49684, 49795, 49770, 49764, 49755, 49740, 49737, 49730, 49729, 49727, 49723, 49686, 49782, 49722, 49690, 49696, 49706, 49711, 49712, 49713, 49716, 49685, 49718, 49720