Your Local Gutter Cleaning Company

Welcome to Fish Window Cleaning! We provide gutter cleaning services in Knoxville, TN, including Blount and Loudon Counties.
Call (865) 675-6653 today for a free on-site estimate!
Don't wait until it's too late to have your gutters cleaned professionally! Clogged gutters can lead to property damage or even plant growth inside your gutters.
Repair costs can get out of control fast. Let our trained cleaners clear your gutters and downspouts, and save yourself a headache.

Just call Fish Window Cleaning and we will take care of it all for you!
We are committed to your satisfaction!

Call now or click here to request a free, on-site estimate now!

"I have found the workers to be very courteous and friendly. They are also very neat in their work."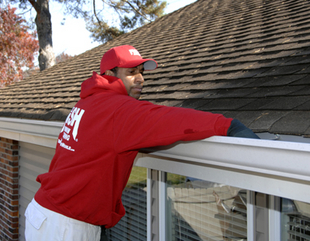 Why choose Fish Window Cleaning to take care of your gutter cleaning needs?
Hassle-free service
We are committed to customer satisfaction
Bonded and insured professionals
Premier safety program
Professional, uniformed employees
We care
We show up
"We are very pleased with Fish Window Cleaning and we would use no other, or recommend anyone else."
Serving:
37803, 37701, 37737, 37742, 37771, 37772, 37774, 37923, 37801, 37804, 37853, 37909, 37912, 37919, 37921, 37932, 37777, 37922, 37934, 37902, 37917, 37996, 37916, 37915