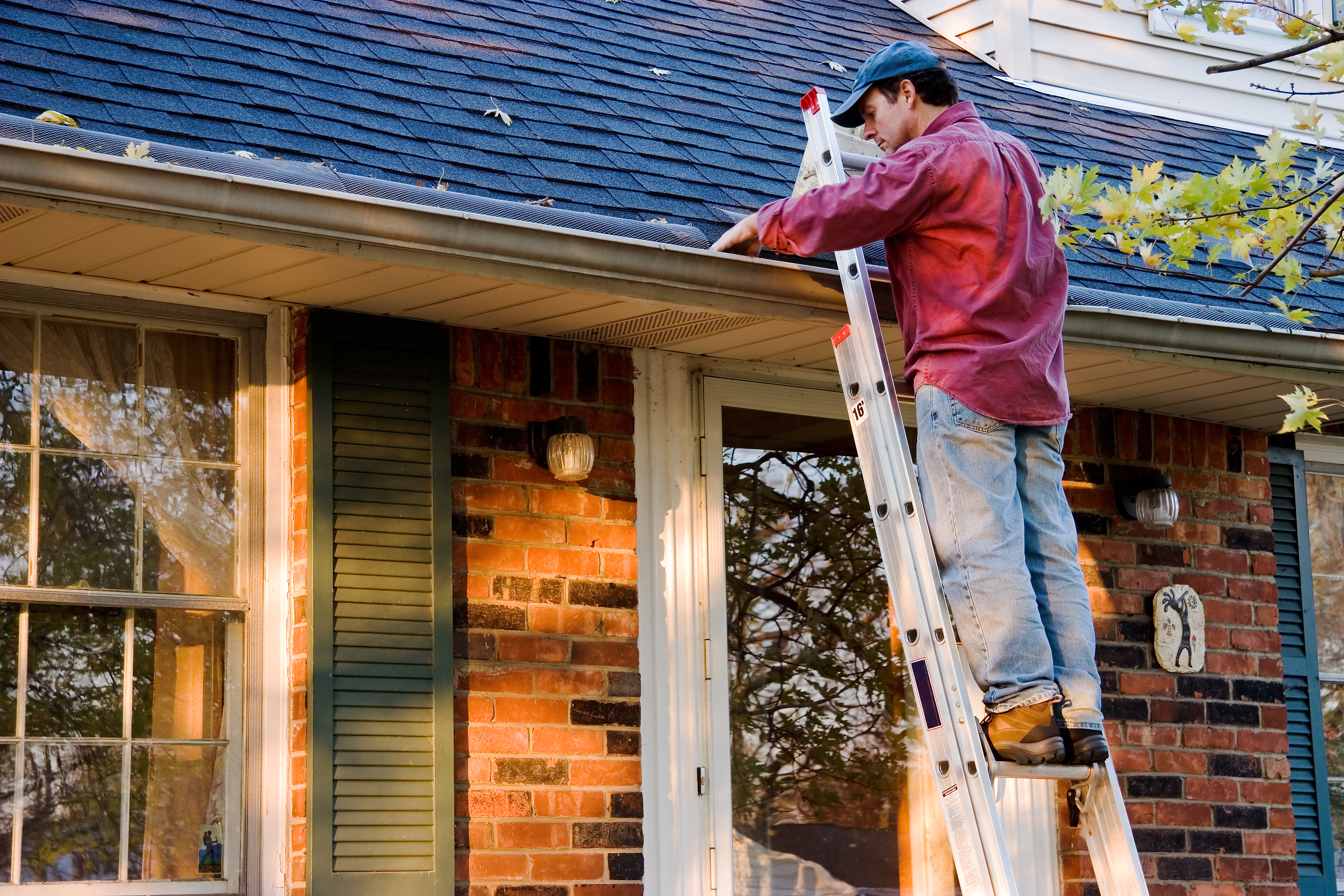 Gutters catch rainwater from your roof and channel it to the downspouts. Keeping your gutters clean will allow precipitation runoff to flow freely and prevent excess water from pooling around the home, avoiding damage to the foundation.
Clogged gutters can also increase the load on roofs, causing them to sag and leak — creating an opportunity for rot and deterioration along the fascia and soffits on your home.
Cleaning your gutters is a dirty and dangerous job. You want to rid your gutters of gunk a minimum of once a year — more often if you have a lot of trees in your yard.
It is a lot harder than it might look. For one, you'll likely need to use a ladder — which is a dangerous undertaking if you're not used to working on one — let alone the issue of heights.
But if you are determined to try it as a DIY, here are some tools that might make the job easier.Blow Out
You can buy specially designed gutter cleaning attachments that will fit on the end of a standard Shop-Vac or leaf blower. These items will work if your gutters are filled with mostly dry debris such as leaves, small twigs, or pine needles. These attachments curve over the edge of the gutter to suck the debris into the vacuum.
Super Duper Scooper
If you aren't afraid of heights, this handheld device requires you to get at least eye-level with the gutters you want to tackle. It looks like an elongated kiddie shovel and is the most time consuming of all the tools. You must physically scoop out the stuff from the gutters and toss it to the ground below.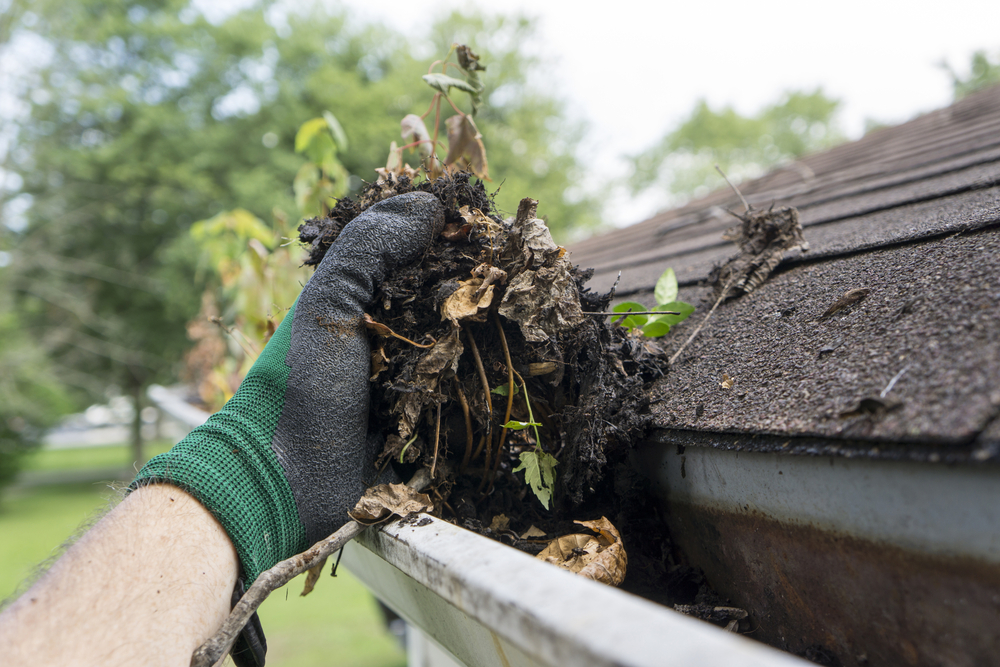 Twig Tongs
Another device is a gutter tong. This tool is operated by a rope attached to a metal pole that can be extended up to two stories. It can be used to grasp the debris and lift it out of the gutter. This is especially helpful when the material in the gutter is too wet and heavy to be vacuumed out.
Gutter Flusher
You can also blast away debris with a special device that can turn your garden hose into a power sprayer. This is an extendable metal pole with an angled nozzle that attaches to a garden hose. The device sometimes has a detachable mirror so you can view the inside of the gutter you are cleaning.
Gutter Grinder
If you really want to get fancy, there is a device that uses a rotating brush at the end of a retractable pole to rid the gutters of gunk. This piece of equipment requires you to connect it to a drill in order to operate the bristles.
Rather than put yourself in a precarious position on a ladder, and spending your money on a tool that you might only use once a year and will take up storage space in your garage or shed, you might want to leave gutter cleaning up to the pros.
The experts at
Fish Window Cleaning
have ladders tall enough to safely reach rain gutters, plus they have the right tools for the job — no matter what is stuck in your downspout. The pros at FISH can also spot signs of damage.
Fish Window Cleaning has been making homes and businesses shine for more than 40 years. Not only do we have the proper tools to do the job, but we also have the proper training. We can get in those hard-to-reach places and remove any debris from your gutters and downspouts before it can cause any damage. Our services are probably more affordable than you think. So why DIY when we can do it for you?
For more information about our gutter cleaning services, visit
https://www.fishwindowcleaning.com/services/gutter-cleaning
.