Gutter Cleaning: Why You Need to Do It More Often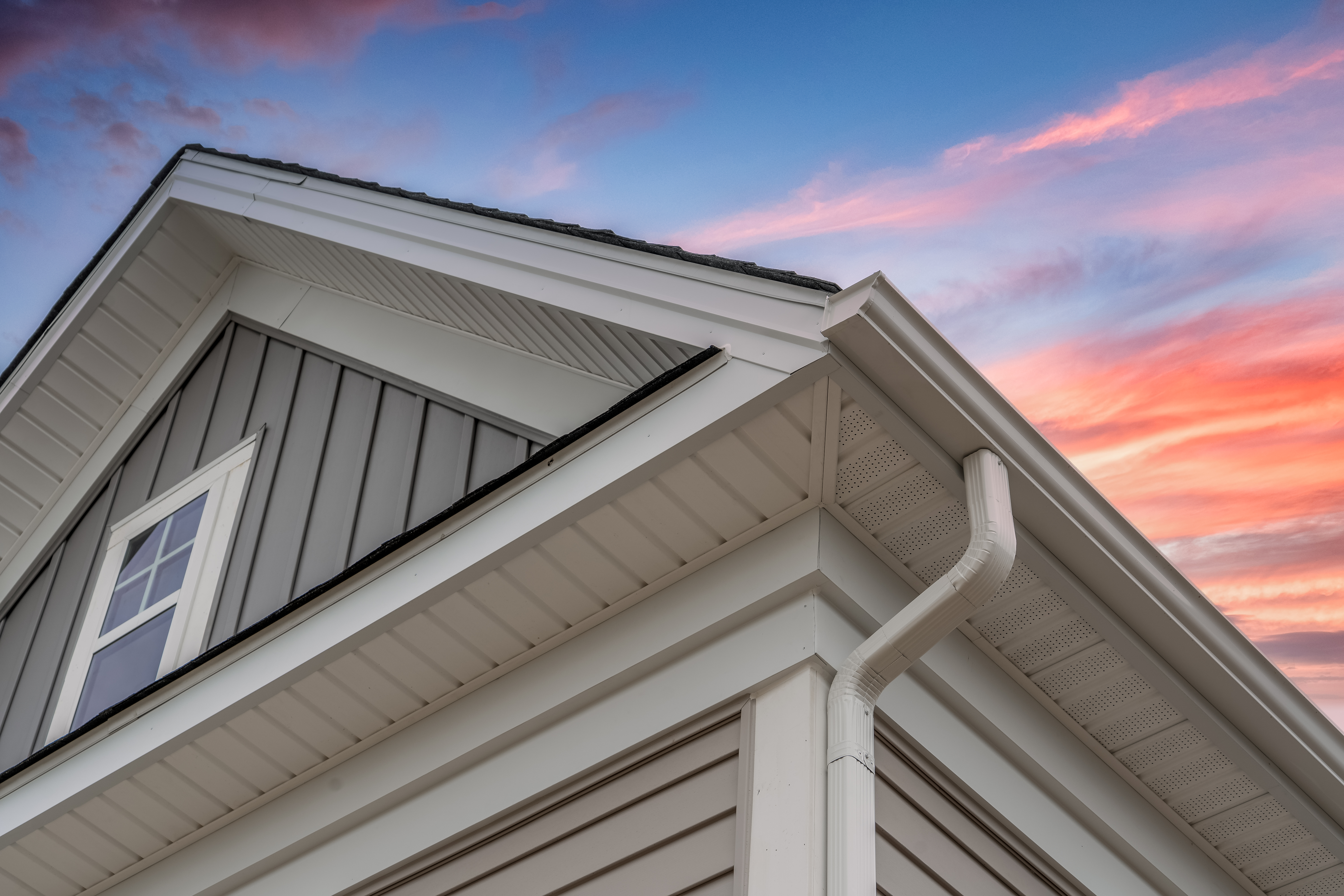 There are so many tasks around the house that seem to slip off the "to do" list entirely too often. They tend to be the jobs that are more out-of-sight and out-of-mind than others. Your dishes stare at you from the sink, and a failing heating unit becomes obvious in the winter. Gutter cleaning, on the other hand, is one task that can often be forgotten.
When left unattended, clogged gutters can cause a variety of issues. Water drains improperly, resulting in foundation issues around your house, roof damage, leaks, flooded basements, and more. Not only does that cost you money, but also brings more headaches that could have been avoided.
So how do you take care of your gutters to ensure none of that happens? Here is what you need to know about the gutter cleaning process and tips to make the right decisions about doing it yourself or hiring professionals.
How Often Should I Take Care of Gutter Cleaning?
As a general rule, it is best to clean your gutters at least twice a year. Depending on where you live, you may have to do it more often. For example, if you live in a wooded area that drops leaves on your roof or in a place where storms regularly leave debris in your gutters, it could be best to make gutter cleaning a more regular household chore.
Can I Perform Gutter Cleaning Myself?
As with many tasks around the home, it is possible to clean your gutters yourself. But for those DIY enthusiasts who want to handle a job like gutter cleaning, it is important to take safety seriously.
With the heights associated with any job around the roof of your house, it is essential to have a sturdy ladder and know the best positions to place it for maximum security. About 500,000 Americans are treated for ladder falls each year, making
gutter cleaning
a dangerous task for the average homeowner.
It is also best to ensure you have all the right equipment, including gloves, so that debris doesn't injure you or that you aren't exposed to things such as animal droppings. Beyond those factors, you also need to have a full understanding of your surroundings. Many gutter jobs could mean being around power lines or encountering an animal on the roof.
For some, these reminders are no surprise. However, for homeowners who aren't comfortable taking on the task, it may be overwhelming and worth calling a professional.
Is It Expensive If I Can't Do It Myself?
For those homeowners looking for professional gutter cleaning help, there are options that won't cost you as much as you may think. Generally, the cost of gutter cleaning services will depend on the size of your home.
When considering the cost of hiring gutter cleaning professionals, it's important to remember what you would spend to do it yourself. Proper equipment, such as a ladder and working gloves, can be expensive if you don't already have it. Then, factor in the risks of doing this yourself. Hiring professionals can ensure that you not only don't have to buy new equipment but that you can also have the job taken care of without the worry of injury.
You should also factor in the cost and risk of not having gutter cleaning done properly. If not done at all, those home issues mentioned before — such as roof damage, leaks, and foundation issues — could arise. But damaging your gutters during a DIY project could cause the same problems because water is not properly draining or add in the cost of replacing damaged gutters.
What Companies Offer Gutter Cleaning Services?
The cost could, of course, also be dependent on the company you hire. Perhaps gutter cleaning is the only service they provide, but many other businesses offer this as an additional service.
Some may be surprised to hear that a window cleaning company would offer gutter cleaning, but it's a common service they provide. The two tasks are similar, given the areas of the house where window cleaners work. They may already be near the roof if cleaning second-story windows, and it could be a better option to have your gutters cleaned rather than scheduling a separate appointment with a different company.
Contact Fish Window Cleaning Today!
With more than 40 years of experience in window cleaning, FISH has become the industry leader in home services. That includes gutter cleaning services. Our franchise locations from coast to coast ensure that there will be a crew available to help with both your window cleaning and gutter cleaning, along with a handful of other tasks that homeowners often put off.
If you are interested in bringing in the professionals to handle your home, contact your nearest
Fish Window Cleaning
location today and request a free estimate!