Hiring a Gutter Cleaner Service: 4 Things to Look For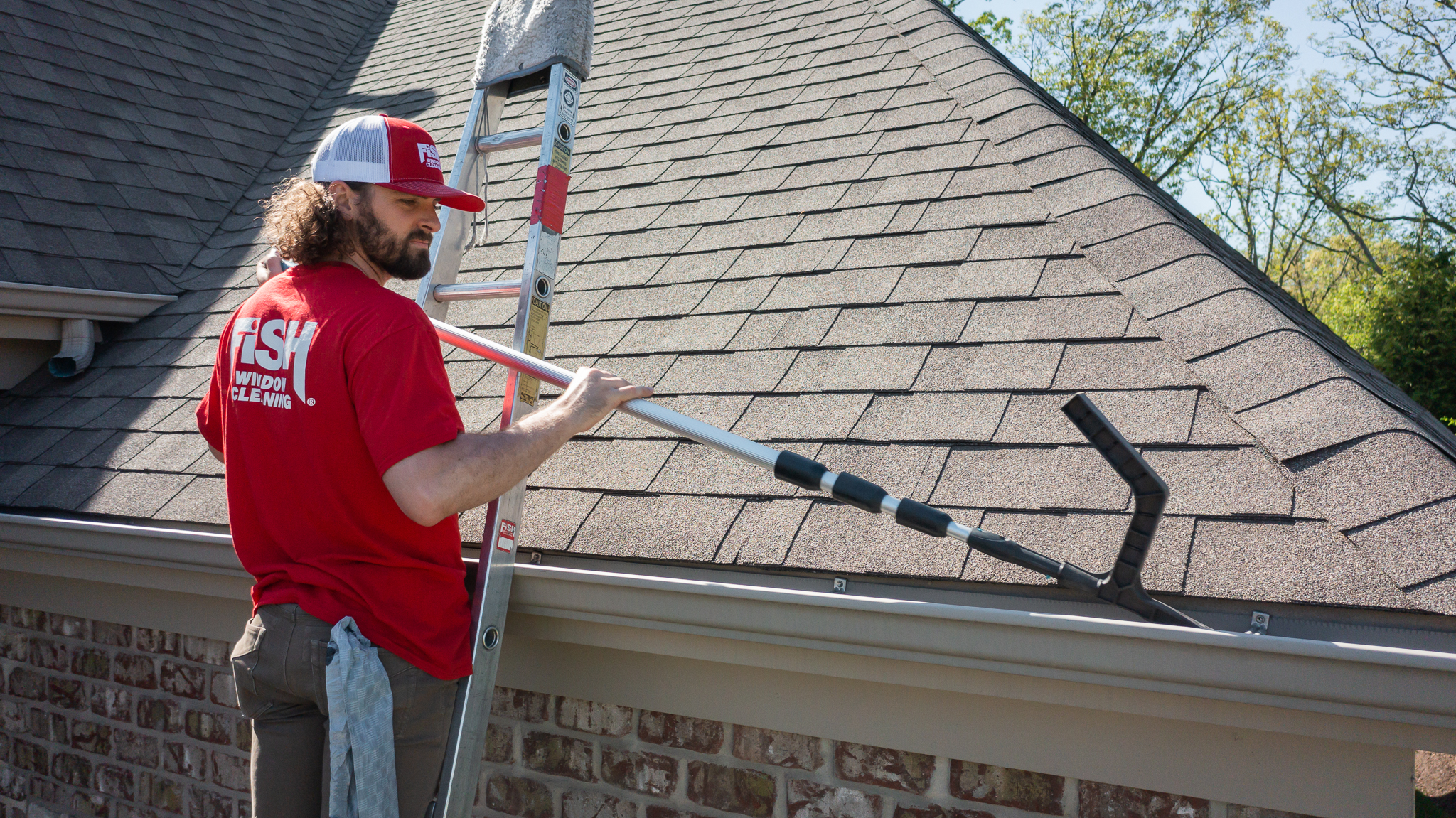 Maintaining clean gutters is essential. Whether it is your home or business, if your gutters are clogged, it can lead to overflowing water, which can trigger rot spreading across your roof. In addition, the overflow of rainwater not properly directed away from your home can cause pools of water to form at your foundation. If the overflow seeps into your basement or other areas of the property, it can lead to mold and potentially cause cracks in your foundation over time. Making sure your gutters are cleaned regularly will help you save time and avoid costly repairs down the road.
Hiring a professional gutter cleaner service can take this off your plate as well as keep you safe. Did you know that each year, more than
500,000 people
are treated for ladder-related injuries, and more than
100 people die
? By choosing an experienced and bonded and insured company extensively trained in ladder safety, you can ensure your gutters are cleaned properly without putting yourself or others at risk.
What should I look for?
Below are the top four things to look for when hiring a gutter cleaner service.
Insurance

The first item on your list when researching a professional company to clean your gutters is insurance. This might not seem like a top priority, but it is important in the event something bad happens at your home or business. For example, Fish Window Cleaning is bonded and insured. Insurance covers any damage to your home in the process of cleaning and it provides coverage for the employee if they are injured on your property. Selecting a company that is insured not only covers the professionals working on your house, but it also protects you from any liability.

Customer Service

Great customer service is a must. When searching for the right gutter cleaner service, you want to guarantee the professionals on site are properly trained, uniformed, show up on time, and complete the job to your satisfaction. It is also important to find a company with flexible hours to make certain they can get the job done in a timely fashion. With clogged gutters, you don't want to wait days or weeks for this service as it can create serious damage to your home if left untreated. In today's world, online reviews are also extremely helpful when seeking a reliable and trustworthy company.

Experience

Experience is imperative. You need to trust the professionals working on your property. As you research various companies, you want to check their level of experience in the field required. For reference, Fish Window Cleaning has been in business for more than 40 years. It is also important to select a company with a specialization in gutter cleaning. Those companies should be equipped with the right tools to complete the job effectively.

Free On-Site Estimate

This is another significant item on this list that may not be top of mind when looking for the right fit. To save you time and money, selecting a gutter cleaner service that offers a free on-site estimate is a top priority. An on-site estimate helps you receive an accurate price for the services required. Professional and reputable companies like Fish Window Cleaning makes it easy for residential or business owners to call or enroll online for a fast and fixed estimate to clean your gutters at your earliest convenience.
How often do they come?
On average, your gutters should be cleaned two to three times a year. At a minimum, at least once a year. However, depending on where you live and the surrounding foliage or trees near your house, you may want your gutters cleaned three to four times a year.
What do they do?
Depending on the gutter cleaner service you want, there are several steps hired professionals should take. With specialized equipment, the company will first remove all the gunk and debris clogging the gutters. The debris will be collected and discarded properly. Once that process is complete, the professional crew will flush the entire gutter system, including the downspouts.
How much does it cost?
The price for hiring a gutter cleaning service varies depending on the size of your property. Fish Window Cleaning provides a free on-site estimate. Fish Window Cleaning has made it their mission to make homes and businesses shine since 1978. Their team of trained and uniformed professionals are equipped with the tools needed to focus on customer satisfaction while ensuring your gutters stay free of debris.
For more information about their gutter cleaning services, head to their website,
https://www.fishwindowcleaning.com/gutter-cleaning
, or
request a free estimate today
!