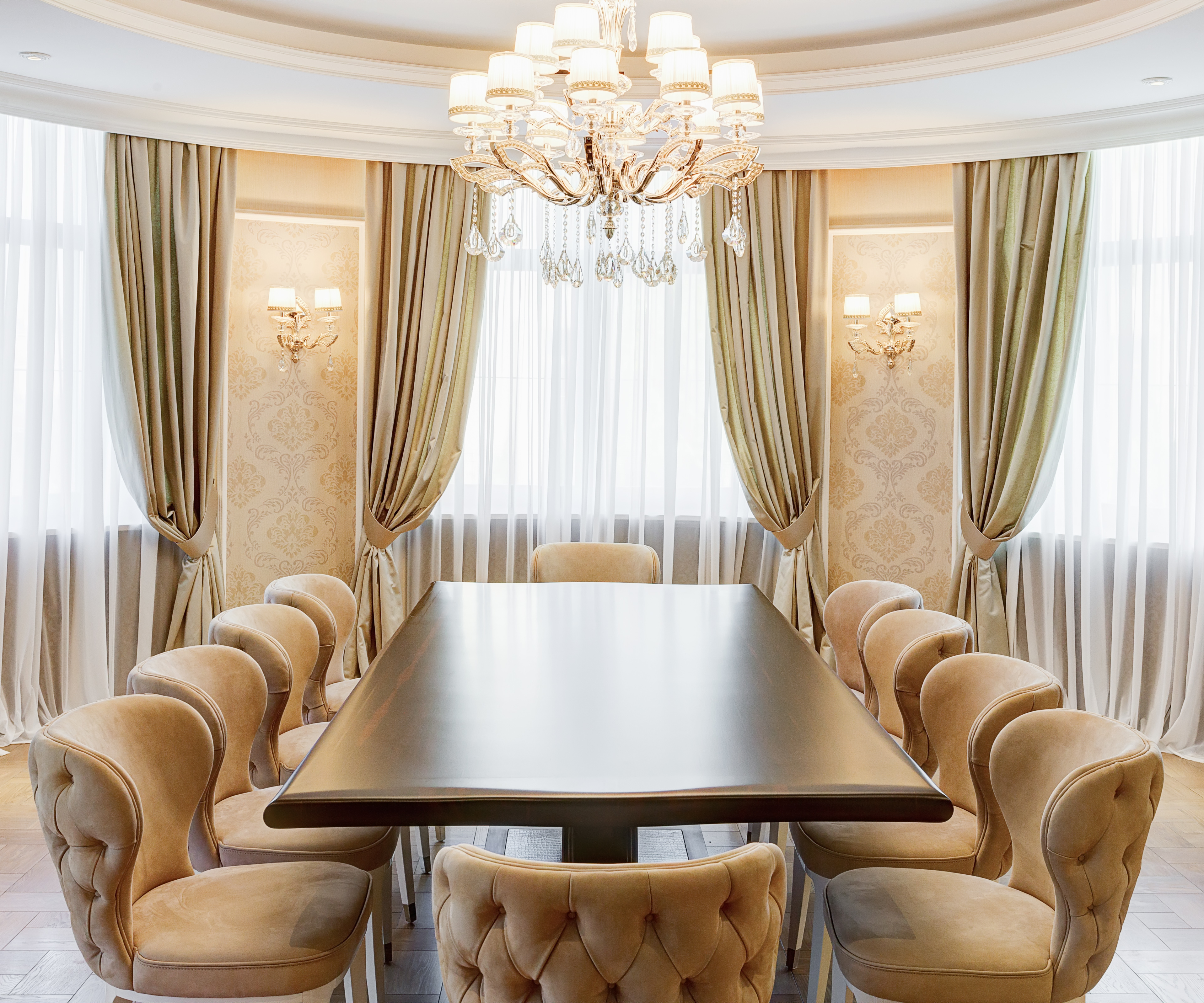 Everyone wants to impress when welcoming visitors into their home. It's no secret that one of the grandest and brightest statement pieces in many houses is the chandelier. But in order to truly shine, chandeliers must be cared for in a way that differentiates them from other pieces in the house.
Chandelier designs can often be intricate, presenting a challenge for the everyday cleaner. It may be a job for professionals, but it's not impossible for the DIY enthusiasts who want to learn how to clean a chandelier. Let's take a look at what you'll need to clean and care for these grand light fixtures.
Can I do it myself?
As with many cleaning tasks around the home, a chandelier requires effort. Not only do you have to remind yourself to simply put it on the to-do list, but you also need to know what you're in for when it comes time to take care of the job. However, it can certainly be done.
Chandeliers may be the most detailed cleaning job you'll encounter. Make sure to form a plan: ensuring you'll have the lights switched off, knowing if you'll be taking it down or using a ladder to reach it, taking pictures to ensure you put everything is back in its correct place following the cleaning, and safely using the right equipment and techniques.
Can I clean it without taking it down?
Yes, you can clean a chandelier without taking it down. They can often be heavy and difficult to lower, prompting many DIY enthusiasts to choose the easier option of cleaning their chandelier where it hangs. This does, however, mean more preparation is necessary. Always use caution when heights and ladders are involved.
The plan mentioned above is even more important. You may need to lay padding or blankets on the floor, in case pieces fall during cleaning. Also, make the effort of climbing down and moving your ladder when working on a new section. Rotating the chandelier to reach a new spot could result in problems with its ceiling support.
What's the best way to safely clean all of the crystal prisms or glass?
One of the more intricate factors in cleaning a chandelier is properly caring for the crystal prisms. It is possible to clean the crystals while still attached to the chandelier, but it may be simpler, safer, and more thorough to detach the crystals (or glass) and clean them separately.
Either way, care is most important. Use a premade solution using one part isopropyl alcohol to four parts distilled water. Spray it on to a lint-free cloth to clean the crystal and use a different cloth to dry it, being careful to avoid streaks or spots.
As mentioned above, part of your plan may include taking photos to know where each crystal should be placed when returning it to the chandelier.
What are the benefits of having the job done professionally?
Cleaning a chandelier is a sophisticated job that includes many of the tasks that the average homeowner may not find comfortable. It is one that involves a heavy fixture, valuable pieces, heights, and special solutions.
As with many large household chores, especially those involving heights or intricacies, it may be worth your time and money to consider having it done professionally. The pros have not only done it countless times before, but they can remove the headache of having to make your own cleaning solution or forming a specified plan to clean your chandelier.
Chandelier cleaning is one of the services provided by Fish Window Cleaning, not only ensuring homeowners have the best curb appeal possible, but that the biggest statement piece inside the home shines as well.
For more information, visit
www.fishwindowcleaning.com
, or call 1-877-707-FISH (3474).