Like us on Facebook
to check out the gleaming storefronts in Harvard Square, Coolidge Corner, Mass Ave, and Beacon Street.
In fact, you've probably visited one of our over 1,300 business customers in Arlington, Cambridge, Brookline, Somerville, Brighton, Allston, Watertown, Belmont, and Chestnut Hill. (Hint: They have very shiny windows!)

We can clean up to four-story buildings while standing on the ground. I know it sounds like magic, but unlike magicians we will tell you our secret.

We can make you home windows sparkle too! Whether you are putting your house on the market or hosting out-of-town guests for the holidays, call us to request a free estimate.

Call the office and talk to Ashley. General Manager, Phil, Lead Estimator, Mark, or Operations Manager Ralph will be right over to give you an estimate.
Or chat with anyone you see wearing the red FISH logo and discover how much brighter life is with clean windows.
Like us on Facebook
to see reviews, pictures of our happy customers, our booths at Arlington and Belmont Town Days, and the latest tips on keeping your windows sparkling clean.


We look forward to working with you!

---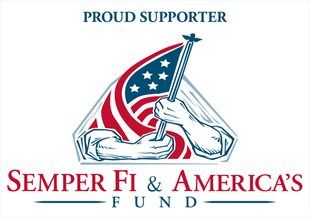 Fish Window Cleaning is proud to support Semper Fi & America's Fund.

Semper Fi & America's Fund is a 501(c)(3) organization that supports veterans of all branches of the U.S. Armed Forces and their families. They provide direct financial assistance, education support and career assistance, and health and wellness resources, working to ensure no one is left behind.
Click here to learn more about Semper Fi & America's Fund.
---
YOUR BUSINESS SHINES

Our customers no longer have to beg their employees to clean their windows or feel guilty that they haven't done it themselves. We are computer scheduled, so our uniformed employees show up on your schedule. We work with you to create a customized schedule that fits within your budget and ensures that your windows are always clean.

We've led the industry with a premiere safety program to ensure the protection of our customers and cleaners. We also provide the peace of mind that licensed, bonded, and insured window cleaners will be maintaining the appearance of your business.

In addition to windows, we also clean awnings and offer power washing.

With Fish Window Cleaning, you know you're getting:
Trained and uniformed professionals
Premier safety program
Customized cleaning schedules
Get a Free Estimate! Call (781) 646-0405.



BRIGHTEN UP YOUR HOME
In addition to windows, we also clean:
Gutters
Chandeliers
Ceiling Fans
We know that you would never invite strangers into your home. That's why we introduce our uniformed, insured, and bonded team to you before we start cleaning. We want you to know exactly who will be giving your windows a spectacular shine. We have built up such a level of trust with many of our regular customers, that they leave us a key so they can come home to sparkling windows. Don't be surprised by how open and airy your home feels with clean windows.
We take pride in your home, so we wear fresh shoe covers as we enter your home and use cloth pads under each window as we clean it to protect your carpet and wood floors. We work quietly and quickly as we move from room to room to cause the least disruption.
Our team doesn't make many mistakes.
Get a Free Estimate! Call
(781) 646-0405
.

Serving:
Arlington (02474, 02476)
Cambridge (02138, 02139, 02140, 02141, 02142, 02163)
Brookline (02445, 02446)
Chestnut Hill (02467)
Somerville (02143, 02144, 02145)
Belmont (02478)
Watertown (02471, 02472, 02477)
Brighton / Allston (02134, 02135)
Newton (02456, 02458)