Semper Fi & America's Fund is a 501(c)(3) organization that supports veterans of all branches of the U.S. Armed Forces and their families. They provide direct financial assistance, education support and career assistance, and health and wellness resources, working to ensure no one is left behind.
Click here to learn more about Semper Fi & America's Fund.
---
Your Home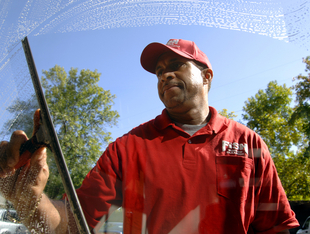 We can make all of the windows in your home sparkle inside and out. We also can take care of your screens, sills, chandeliers, ceiling fans, and more! We don't think you should trust just anyone to come into your home and to do a great job. Our team is bonded, insured, and our cleaners have undergone extensive training and are true professionals. As always, we are committed to your satisfaction!
Click here for more information for residential services


"Fish Window Cleaning is professional, friendly, courteous, and does an excellent job on cleaning our windows."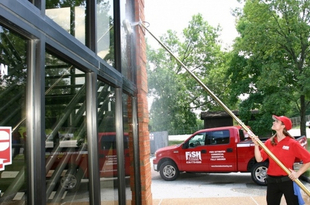 Your Business
As business owners, we understand that your customers' perception of your business is extremely important. We are committed to treating your storefront, office, or commercial building as if it were our own! Our window cleaners are uniformed, as well as licensed, bonded, and insured. We also offer custom maintenance programs that meet your needs, schedule, and budget all year long. Our team cleans quickly and quietly so we won't disturb your employees, or more importantly, your customers.
Click here for more information for commercial services

"Working with FISH has been a great pleasure, which is attributed to their consistent reliability and great communication."


We Offer the Following Services:
Window Cleaning
Screen Cleaning
Sill Cleaning
Skylight Cleaning

Awning Cleaning
Chandelier Cleaning
Light Fixture Cleaning
Ceiling Fan Cleaning
We provide service to the following zip codes:
19895, 19890, 19897, 19735, 19710, 19894, 19893, 19892, 19891, 19886, 19885, 19880, 19850, 19726, 19721, 19708, 19718, 19712, 19725, 19715, 19714, 19810, 19809, 19808, 19807, 19806, 19805, 19804, 19803, 19802, 19801, 19736, 19734, 19733, 19732, 19730, 19720, 19717, 19716, 19713, 19711, 19709, 19707, 19706, 19703, 19702, 19701
>