WANTED

FUN PERSON WHO WANTS TO BUILD A SALES CAREER


Want to build a phenominal sales track record selling something that every homeowner and building needs?
Want fast-paced sales that are frequent transactions?
Looking to see the city in a new way?
Excited to stay in shape as you traverse buildings and shopping centers to visit your customers?
Hoping to have a fun employer that cares about its employees?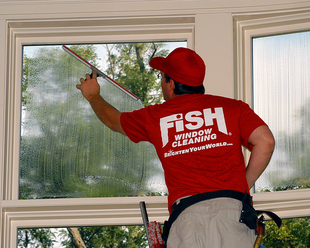 Working for
Fish Window Cleaning
, we hope we can brighten YOUR world, as well as our customers'. Our local team has an opening for a
Sales Representative in the Galleria/West Houston area.
Selling window cleaning services?
Sound crazy?
Not sure? In this business you can earn a great income, work with a fast-paced passionate team and build your own schedule. Selling for the world's largest window cleaning franchise gives you tons of support to build a great brand for your customers.
Responsibilities include:
Strategically and systematically develop a commercial customer base by introduction of services, including providing free estimates to local businesses. You'll also call on cleaning companies, maintenance companies, and property management companies. Acquire new commercial customers through personal contacts, community networking groups, social media and street bidding. Provide free estimates to residential leads.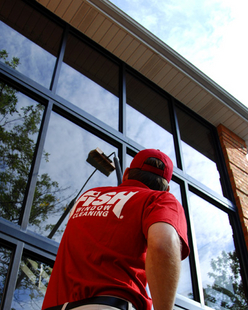 Required Experience:
Outstanding energy and communication skills
Ambitious and competitive nature
Self-motivation
Track record of achievement
MS Office skills highly desired
Internet knowledge and social media expertise a plus
Other:
You will receive world-class training and support
You will be paid during our 10-day on-board training program
You will earn residual commissions on accounts (ongoing income for previous work!)
Performance-based pay means you earn more if you're worth more!
Base plus commission is possible for highly experienced professionals
Apply:
https://www.wantagreatjob.com/?lid=64
Questions?
Email
tweissman@fishwindowcleaning.com
or call
(713) 461-FISH

Fish is an Equal Opportunity Employer and Welcomes Seniors