Welcome to Fish Window Cleaning Albany, Saratoga Springs, Cohoes, Schenectady, Mechanicville, and Watervliet, NY!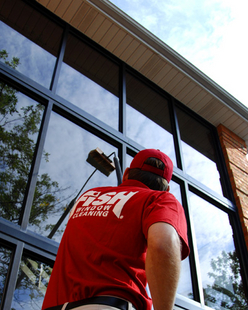 Call today for a free estimate: (518) 608-6320
---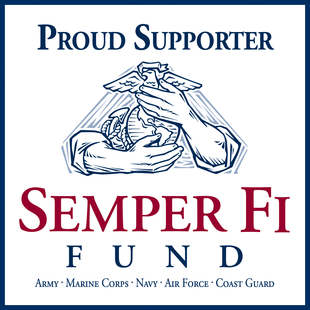 Fish Window Cleaning is proud to support Semper Fi Fund.

Semper Fi Fund is a 501(c)(3) organization that supports veterans of all branches of the U.S. Armed Forces and their families. They provide direct financial assistance, education support and career assistance, and health and wellness resources, working to ensure no one is left behind.
Click here to learn more about Semper Fi Fund.
---
If you're like most home and business owners, window cleaning is not at the top of your priority list. With all of your other responsibilities, it's easy to sometimes overlook this important task. Let our licensed, bonded, and insured team of window cleaning professionals do the hard work for you!
We're friendly, uniformed, and committed to your satisfaction! We specialize in low-rise commercial and residential window cleaning but we can also take care of your skylights, mirrors, gutters, chandeliers, and more!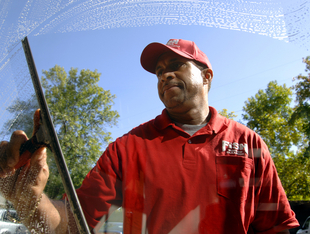 Your Home
Hiring a professional window cleaning company is one of the best decisions you can make when it comes to maintaining the appearance of your home. Window cleaning is time consuming, tedious, and it can even be dangerous. Our friendly, professional team will make all of the windows in your home sparkle, regardless of how hard they are to reach. We wear clean shoe covers while inside your home and we use cloth pads underneath your windows as we clean to protect your carpet and wood floors. We are committed to your satisfaction and will make
sure you're happy with every window before we leave!
Click here to learn more about our residential window cleaning services.
"I rarely comment on home services but my total experience with your company was exceptional from start to finish. I even received a follow up call to ask how everything looked. I would not hesitate to recommend you to my friends and neighbors. There's no doubt that I will use you again in the future. Great job!"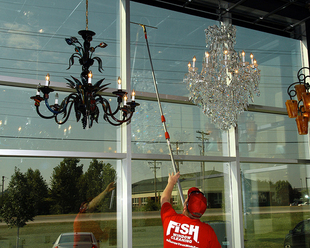 Your Business
We're a business too so we understand that you always want to give your customers a great first impression but you may not always have the time to maintain the appearance of your business. That's where we come in! We can make all of your windows sparkle, clean your awnings, polish your chandeliers, clean your ceiling fans, and much more! We offer custom cleaning schedules ranging from weekly to annually. Our team will be happy to suggest a program that would work best for you. We work with your schedule and budget; no job is too big or too small for us! We are licensed, bonded, and insured so you can rest assured that there is no risk when you hire Fish Window Cleaning!
Click here to learn more about our commercial window cleaning services.
We serve the following zip codes:
12019, 12020, 12027, 12039, 12047, 12065, 12084, 12110, 12118, 12148, 12151, 12170, 12189, 12188, 12202, 12203, 12204, 12205, 12206, 12207, 12208, 12209, 12210, 12211, 12303, 12304, 12866