Welcome to Fish Window Cleaning! We are currently accepting applications for the following positions:

Position: Account Representative
Location: Palmdale, Lancaster.
To Apply: https://www.wantagreatjob.com/?lid=7
Description:
We are the leader in our industry.

We offer:
Paid training, base plus commission after training
Structured selling environment
No nights or weekends, family friendly company
Full-time direct employment (no 1099)

You offer:
Strong organization & time management skills
Strong customer-service skills
A proactive, driving, personality
Your own reliable transportation
Proof of Insurance
Ability to sell our services (it's not hard)
A neat clean appearance
Ability to work outside year round

Position: Window Cleaner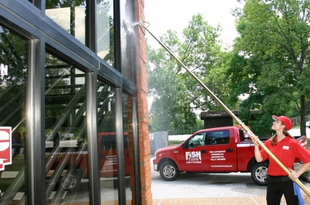 Location: Victorville, Apple Valley, Hesperia, Barstow, Phelan, Adelanto.
To Apply: https://www.wantagreatjob.com/?lid=6
Description:
We are looking for ONE courteous, self-motivated and friendly individual that pays attention to detail and can learn to clean windows in commercial buildings, restaurants, and strip malls. No experience required. We will train you until feel confident in your window cleaning skills.

You must have reliable transportation, proof of insurance, and a valid driver's license to be considered for employment. After you are trained, you will use your own vehicle to go to jobs. A small pickup or economy car is perfect for this job. If you have a gas-guzzling vehicle, you shouldn't apply.

You will work six to eight hours per day between early morning to mid afternoon five days per week. We always start early so if you are a morning person you will like this job. We like people who like to show up and get things done. We like people who like to work hard for an honest day's pay. If this is you, please apply.

You will get training pay while you build your cleaning skills for the first two weeks. After that, if you follow our program, work hard and smart, you will have an income potential of $400 - $600 per week. You will be paid a percentage of each job you complete. So, your paycheck really depends on you. If you need your paycheck to be between $400 and $600 per week, we have a job waiting for you.

If you like to miss a lot of work and take days off and have an excuse for why you can't work that day, don't apply. If you can't work eight hours per day, don't apply.

The people who work best in this job have been cable and satellite installers, painters, construction workers, and other jobs where you got to work outside.