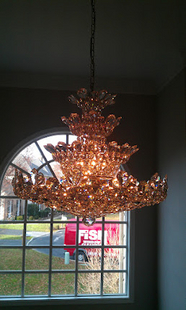 We do chandeliers too!
Chandeliers are an important centerpiece to most entrances, dining rooms, and foyers. Unfortunately cleaning these spectacular sculptures of glass and metal are usually quite literally out of reach.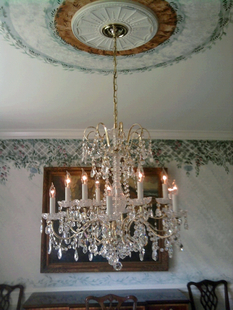 We clean chandeliers starting with a thorough dusting including the chains or bracket which attaches it to the ceiling. We then wash and thoroughly clean the entire fixture. We finish by detailing and polishing with our own product,
FISH Foam
, to bring out the sparkle. Finally we offer and recommend having us replace all the bulbs in the fixtures so that none might burn out within days of us leaving the job. Usable bulbs often find homes in easier to reach fixtures.
We also clean other interior and exterior light fixtures including hanging lanterns, post lights, and wall sconces.